Mobile proxy servers in McAllen, Texas
There are 561k Internet users in McAllen. Become one of them with our top quality proxy servers.
Leverage our sophisticated technology to get as many residential IPs as possible. Change IP via API on demand.
We use only real sim-card and enterprise grade hardware to get top 4G/LTE speeds. Competitive and flexible pricing.

5,100
happy customers from all over the world

45% faster
than the mobile residential proxy market average

687,930 unique IPs
were used by our clients within past 24 hours
Other big cities in United States
Work with any software and any website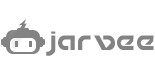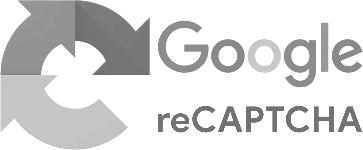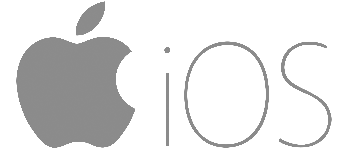 We guarantee work with any software that support HTTP proxies. In case of any issues our support will always help you to set it up.
Biggest ASNs in United States
AS26496
GoDaddy.com, LLC
935,168 IPs
AS243
Harris Government Systems Sector
818,432 IPs
AS8103
Florida Department of Management Services - Division of Telecommunications
812,544 IPs
AS33070
Rackspace Hosting
791,808 IPs
AS11404
Wave Broadband
714,496 IPs
AS2687
AT&T Global Network Services, LLC
668,672 IPs
AS87
Indiana University
655,616 IPs
AS4193
State of Washington
652,544 IPs
AS7015
Comcast Cable Communications, LLC
606,464 IPs
AS2897
Georgia Technology Authority
590,080 IPs
AS7065
Sonoma Interconnect
574,464 IPs
AS13325
State of Michigan, DMB-CNOC
524,544 IPs
AS2386
AT&T Data Communications Services
491,520 IPs
AS367
DoD Network Information Center
462,592 IPs
AS8
Rice University
461,824 IPs
AS1541
Headquarters, USAISC
449,792 IPs
AS3999
The Pennsylvania State University
443,648 IPs
AS35908
Krypt Technologies
435,200 IPs
AS18747
IFX Corporation
433,408 IPs
AS8001
Net Access Corporation
432,640 IPs
AS10753
Level 3 Parent, LLC
426,240 IPs
AS17
Purdue University
426,240 IPs
AS5056
Aureon Network Services
414,464 IPs
AS10782
Hewlett-Packard Company
411,648 IPs
AS1503
Headquarters, USAISC
410,112 IPs
AS2711
Spirit Communications
405,248 IPs
AS1452
Headquarters, USAISC
396,288 IPs
AS361
DoD Network Information Center
393,216 IPs
AS6122
Iowa Communications Network
386,560 IPs
AS1998
State of Minnesota
361,984 IPs
How litport is different?
Litport provide private solutions since 2008, and offer public services since 2019. We are here to change the game.

Servers distribution
Our servers are located in different countries to provide you minimum ping to your proxy and get you maximum 4G/LTE speed.

Only legal devices
Our network consists of only legal endpoints which is 100% under our control. We don't use any botnets, malware, or infected IoT devices.

Multiple ISPs
Most of our locations offer you multiple carriers to get maximum amount of unique mobile IPs in the area.

Top tier hardware
Our infrastructure is based on enterprise-level hardware to provide maximum security, sustainability and uptime.

IP rotation
Change IP address every X minutes for maximum anonymity and geographic coverage.

Shared or private
Our plans will satisfy any needs. Private devices, shared devices and shared pools. Save money and get the best performance.