Mobile proxy servers in Indianapolis, Indiana
There are 1m Internet users in Indianapolis. Become one of them with our top quality proxy servers.
Leverage our sophisticated technology to get as many residential IPs as possible. No CAPTCHAs, blocks and verifications.
We use only real sim-card and enterprise grade hardware to get top 4G/LTE speeds. Only legal devices.

45% faster
than the mobile residential proxy market average

677,217 unique IPs
were used by our clients within past 24 hours

99.9% uptime
allows you to focus on your business goals
Other big cities in United States
Work with any software and any website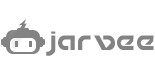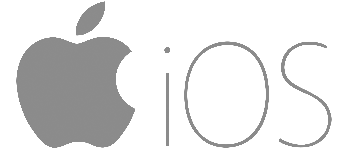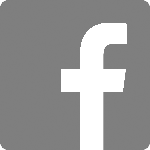 We guarantee work with any software that support HTTP proxies. In case of any issues our support will always help you to set it up.
Biggest ASNs in United States
AS297
National Aeronautics and Space Administration
932,608 IPs
AS8103
Florida Department of Management Services - Division of Telecommunications
812,544 IPs
AS33588
Charter Communications
803,328 IPs
AS3354
University of Texas System
786,944 IPs
AS6325
Illinois Century Network
760,064 IPs
AS7160
Oracle Corporation
759,040 IPs
AS1540
Headquarters, USAISC
711,936 IPs
AS72
Schlumberger Limited
667,392 IPs
AS3737
PenTeleData Inc.
661,504 IPs
AS7046
MCI Communications Services, Inc. d/b/a Verizon Business
656,896 IPs
AS87
Indiana University
655,616 IPs
AS4193
State of Washington
652,544 IPs
AS7015
Comcast Cable Communications, LLC
606,464 IPs
AS17184
CBEYOND COMMUNICATIONS, LLC
594,176 IPs
AS2897
Georgia Technology Authority
590,080 IPs
AS2386
AT&T Data Communications Services
491,520 IPs
AS367
DoD Network Information Center
462,592 IPs
AS3999
The Pennsylvania State University
443,648 IPs
AS4544
ConXioN Corporation
421,120 IPs
AS647
DoD Network Information Center
419,328 IPs
AS10782
Hewlett-Packard Company
411,648 IPs
AS2711
Spirit Communications
405,248 IPs
AS17055
University of Utah
398,592 IPs
AS1452
Headquarters, USAISC
396,288 IPs
AS7381
SunGard Availability Services LP
377,600 IPs
Is it the best proxy provider?
Litport provide private solutions since 2008, and offer public services since 2019. We are here to change the game.

Authentication by user/pass or by IP
Easily authenticate using username and password, or whitelist your IP as an alternative.

1 day plans
We have plans for just one day. Get it for quick use and testing purposes.

Shared or private
Our plans will satisfy any needs. Private devices, shared devices and shared pools. Save money and get the best performance.
Wanna try best proxy solution? It is fast and easy.