Mobile proxy servers in Indianapolis, Indiana
There are 1m Internet users in Indianapolis. Become one of them with our top quality proxy servers.
Leverage our sophisticated technology to get as many residential IPs as possible. Satisfaction guarantee, 100% moneyback.
We use only real sim-card and enterprise grade hardware to get top 4G/LTE speeds. Fast IP rotation.

45% faster
than the mobile residential proxy market average

115,808 unique IPs
were used by our clients within past 24 hours

888 GB
of data processed within past 24 hours
Other big cities in United States
Work with any software and any website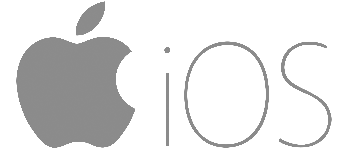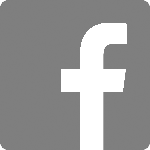 We guarantee work with any software that support HTTP proxies. In case of any issues our support will always help you to set it up.
Biggest ASNs in United States
AS1906
Northrop Grumman
998,400 IPs
AS386
Air Force Systems Networking
838,144 IPs
AS243
Harris Government Systems Sector
818,432 IPs
AS8103
Florida Department of Management Services - Division of Telecommunications
812,544 IPs
AS36375
University of Michigan
793,600 IPs
AS703
MCI Communications Services, Inc. d/b/a Verizon Business
718,592 IPs
AS1540
Headquarters, USAISC
711,936 IPs
AS2687
AT&T Global Network Services, LLC
668,672 IPs
AS72
Schlumberger Limited
667,392 IPs
AS7046
MCI Communications Services, Inc. d/b/a Verizon Business
656,896 IPs
AS3128
University of Wisconsin System
655,360 IPs
AS7015
Comcast Cable Communications, LLC
606,464 IPs
AS11776
Atlantic Broadband Finance, LLC
566,016 IPs
AS19994
Rackspace Hosting
533,504 IPs
AS13325
State of Michigan, DMB-CNOC
524,544 IPs
AS17306
JAB Wireless, INC.
520,192 IPs
AS8100
QuadraNet Enterprises LLC
507,392 IPs
AS2386
AT&T Data Communications Services
491,520 IPs
AS1541
Headquarters, USAISC
449,792 IPs
AS3999
The Pennsylvania State University
443,648 IPs
AS18747
IFX Corporation
433,408 IPs
AS10753
Level 3 Parent, LLC
426,240 IPs
AS4544
ConXioN Corporation
421,120 IPs
AS8070
Microsoft Corporation
411,648 IPs
AS1503
Headquarters, USAISC
410,112 IPs
AS1767
Indiana Higher Education Telecommunication System
376,832 IPs
Why litport?
Litport is designed and managed to provide you highest data quality and guaranteed anonymity.

Solid foundation
Proxy servers are the foundation to many business processes. We provide the top quality, so you can build safely and fast to succeed in your goals.

Servers distribution
Our servers are located in different countries to provide you minimum ping to your proxy and get you maximum 4G/LTE speed.

Automated setup
For most of our proxies setup process work automatically, you get your proxy within minutes after the payment.

Authentication by user/pass or by IP
Easily authenticate using username and password, or whitelist your IP as an alternative.

No blocks, no CAPTCHAs
Run your accounts and requests smoothly and forget about blocks, EV/PVs and CAPTCHAs.

Fast IP rotation
On most of our plans and proxies your IP will rotate instantly. In some cases it may take up to 20-30 seconds.