Mobile proxy servers in San Jose, California
There are 1m Internet users in San Jose. Become one of them with our top quality proxy servers.
Leverage our sophisticated technology to get as many residential IPs as possible. Fast IP rotation.
We use only real sim-card and enterprise grade hardware to get top 4G/LTE speeds. Competitive and flexible pricing.

32% better
than the mobile residential proxy market average

660,545 unique IPs
were used by our clients within past 24 hours

902 GB
of data processed within past 24 hours
Other big cities in United States
Work with any software and any website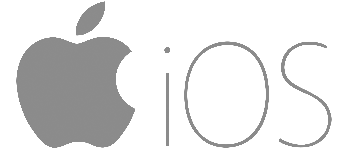 We guarantee work with any software that support HTTP proxies. In case of any issues our support will always help you to set it up.
Biggest ASNs in United States
AS26496
GoDaddy.com, LLC
935,168 IPs
AS40676
Psychz Networks
832,256 IPs
AS243
Harris Government Systems Sector
818,432 IPs
AS8103
Florida Department of Management Services - Division of Telecommunications
812,544 IPs
AS36375
University of Michigan
793,600 IPs
AS2572
University of Missouri - dba the Missouri Research and Education Network (MOREnet)
787,968 IPs
AS14340
Salesforce.com, Inc.
766,976 IPs
AS2687
AT&T Global Network Services, LLC
668,672 IPs
AS3737
PenTeleData Inc.
661,504 IPs
AS26484
Internet Keeper Global
627,456 IPs
AS7065
Sonoma Interconnect
574,464 IPs
AS33491
Comcast Cable Communications, LLC
558,080 IPs
AS62904
Eonix Corporation
551,168 IPs
AS19994
Rackspace Hosting
533,504 IPs
AS6939
Hurricane Electric LLC
505,856 IPs
AS8
Rice University
461,824 IPs
AS3999
The Pennsylvania State University
443,648 IPs
AS647
DoD Network Information Center
419,328 IPs
AS797
AT&T Services, Inc.
412,672 IPs
AS8070
Microsoft Corporation
411,648 IPs
AS17055
University of Utah
398,592 IPs
AS1452
Headquarters, USAISC
396,288 IPs
AS361
DoD Network Information Center
393,216 IPs
AS11022
Alabanza, Inc.
377,856 IPs
AS1767
Indiana Higher Education Telecommunication System
376,832 IPs
AS1998
State of Minnesota
361,984 IPs
Why litport?
Litport is designed and managed to provide you highest data quality and guaranteed anonymity.

Real support
We don't use robots to reply on your messages. Your question will be solved by top quality engineers of our support team. We also offer support via Skype, Telegram and email.

Our own infrastructure
We own our devices and have a dedicated team to manage it 24/7/365. This way we can guarantee the best quality on the market.

Servers distribution
Our servers are located in different countries to provide you minimum ping to your proxy and get you maximum 4G/LTE speed.
Wanna try best proxy solution? It is fast and easy.