Mobile proxy servers in Fort Worth, Texas
There are 612k Internet users in Fort Worth. Become one of them with our top quality proxy servers.
Leverage our sophisticated technology to get as many residential IPs as possible. Only legal devices.
We use only real sim-card and enterprise grade hardware to get top 4G/LTE speeds. Fast IP rotation.

689 GB
of data processed within past 24 hours

32% better
than the mobile residential proxy market average

5,100
happy customers from all over the world
Other big cities in United States
Work with any software and any website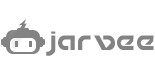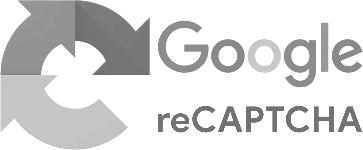 We guarantee work with any software that support HTTP proxies. In case of any issues our support will always help you to set it up.
Biggest ASNs in United States
AS26496
GoDaddy.com, LLC
935,168 IPs
AS8103
Florida Department of Management Services - Division of Telecommunications
812,544 IPs
AS2572
University of Missouri - dba the Missouri Research and Education Network (MOREnet)
787,968 IPs
AS6325
Illinois Century Network
760,064 IPs
AS703
MCI Communications Services, Inc. d/b/a Verizon Business
718,592 IPs
AS1540
Headquarters, USAISC
711,936 IPs
AS72
Schlumberger Limited
667,392 IPs
AS14265
TPx Communications
638,464 IPs
AS26484
Internet Keeper Global
627,456 IPs
AS2897
Georgia Technology Authority
590,080 IPs
AS8100
QuadraNet Enterprises LLC
507,392 IPs
AS6939
Hurricane Electric LLC
505,856 IPs
AS33651
Comcast Cable Communications, LLC
454,656 IPs
AS3999
The Pennsylvania State University
443,648 IPs
AS35908
Krypt Technologies
435,200 IPs
AS4544
ConXioN Corporation
421,120 IPs
AS10782
Hewlett-Packard Company
411,648 IPs
AS6559
State of NC - State Telecommunications Services
410,368 IPs
AS1503
Headquarters, USAISC
410,112 IPs
AS2711
Spirit Communications
405,248 IPs
AS17055
University of Utah
398,592 IPs
AS1452
Headquarters, USAISC
396,288 IPs
AS3136
State of WI Dept. of Administration
393,984 IPs
AS361
DoD Network Information Center
393,216 IPs
AS2688
AT&T Global Network Services, LLC
392,192 IPs
AS1767
Indiana Higher Education Telecommunication System
376,832 IPs
How litport is different?
Litport is designed and managed to provide you highest data quality and guaranteed anonymity.

Custom software
Our website and infrastructure are managed by completely custom software made from the scratch. Designed and engineered by top notch professionals around the world specifically for litport and you.

Private devices
All of our proxies are completely private and are not public proxies in any form.

Top tier hardware
Our infrastructure is based on enterprise-level hardware to provide maximum security, sustainability and uptime.
Wanna try best proxy solution? It is fast and easy.