Mobile proxy servers in Chicago, Illinois
There are 6m Internet users in Chicago. Become one of them with our top quality proxy servers.
Leverage our sophisticated technology to get as many residential IPs as possible. Real engineers in support team.
We use only real sim-card and enterprise grade hardware to get top 4G/LTE speeds. Change IP via API on demand.

32% better
than the mobile residential proxy market average

4,600
happy customers from all over the world

99.9% uptime
allows you to focus on your business goals
Other big cities in United States
Work with any software and any website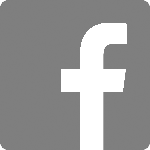 We guarantee work with any software that support HTTP proxies. In case of any issues our support will always help you to set it up.
Biggest ASNs in United States
AS40676
Psychz Networks
832,256 IPs
AS46887
Lightower Fiber Networks I, LLC
788,736 IPs
AS2572
University of Missouri - dba the Missouri Research and Education Network (MOREnet)
787,968 IPs
AS3354
University of Texas System
786,944 IPs
AS6325
Illinois Century Network
760,064 IPs
AS2687
AT&T Global Network Services, LLC
668,672 IPs
AS14265
TPx Communications
638,464 IPs
AS13649
Flexential Colorado Corp.
633,088 IPs
AS26484
Internet Keeper Global
627,456 IPs
AS2897
Georgia Technology Authority
590,080 IPs
AS7065
Sonoma Interconnect
574,464 IPs
AS11776
Atlantic Broadband Finance, LLC
566,016 IPs
AS19994
Rackspace Hosting
533,504 IPs
AS3598
Microsoft Corporation
526,336 IPs
AS13325
State of Michigan, DMB-CNOC
524,544 IPs
AS17306
JAB Wireless, INC.
520,192 IPs
AS8100
QuadraNet Enterprises LLC
507,392 IPs
AS6939
Hurricane Electric LLC
505,856 IPs
AS2386
AT&T Data Communications Services
491,520 IPs
AS8
Rice University
461,824 IPs
AS35908
Krypt Technologies
435,200 IPs
AS18747
IFX Corporation
433,408 IPs
AS8001
Net Access Corporation
432,640 IPs
AS647
DoD Network Information Center
419,328 IPs
AS797
AT&T Services, Inc.
412,672 IPs
AS1503
Headquarters, USAISC
410,112 IPs
AS2711
Spirit Communications
405,248 IPs
Is it the best proxy provider?
Litport is designed and managed to provide you highest data quality and guaranteed anonymity.

Shared or private
Our plans will satisfy any needs. Private devices, shared devices and shared pools. Save money or get best performance.

Fast IP rotation
On most of our plans and proxies your IP will rotate instantly. In some cases it may take up to 20-30 seconds.

Multiple ISPs
Most of our locations offer you multiple carriers to get maximum amount of unique mobile IPs in the area.

No contracts, no commitments
All our plans are short-term and can be cancelled at any time.

Custom software
Our website and infrastructure are managed by completely custom software made from the scratch. Designed and engineered by top notch professionals around the world specifically for litport and you.

Only legal devices
Our network consists of only legal endpoints which is 100% under our control. We don't use any botnets, malware, or infected IoT devices.