Mobile proxy servers in Chicago, Illinois
There are 6m Internet users in Chicago. Become one of them with our top quality proxy servers.
Leverage our sophisticated technology to get as many residential IPs as possible. Fast IP rotation.
We use only real sim-card and enterprise grade hardware to get top 4G/LTE speeds. Real engineers in support team.

32% better
than the mobile residential proxy market average

99.9% uptime
allows you to focus on your business goals

4,500
happy customers from all over the world
Buy mobile Chicago proxies with sticky IP addresses
Fast Chicago proxy network with automated setup
Chicago Illinois proxies are easy to get via the Litport platform. You pay for the appropriate tariff, and in a minute you are already online anonymously. The setup is done according to the instructions in a couple of steps. We have a variety of rates for a day, a week, or a month, so you can get a perfect solution for yourself. If you don't find a suitable rate, we will make a customized one for you.
Unblock any website with high-quality proxy service
We have a variety of rotating IP addresses that will hide you from unwanted attention on the Internet. Litport will provide you with reliable Chicago proxies that will pass off your IP as one from that city. We use real devices and high-quality hardware, so your connection will be accurate and absolutely legal. If you are not satisfied with the service, we will refund you the money.
Other big cities in United States
Work with any software and any website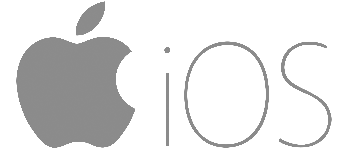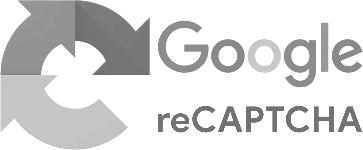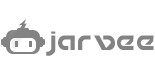 We guarantee work with any software that support HTTP proxies. In case of any issues our support will always help you to set it up.
Biggest ASNs in United States
AS26496
GoDaddy.com, LLC
935,168 IPs
AS40676
Psychz Networks
832,256 IPs
AS33070
Rackspace Hosting
791,808 IPs
AS2379
CenturyLink Communications, LLC
779,264 IPs
AS14340
Salesforce.com, Inc.
766,976 IPs
AS6325
Illinois Century Network
760,064 IPs
AS7160
Oracle Corporation
759,040 IPs
AS703
MCI Communications Services, Inc. d/b/a Verizon Business
718,592 IPs
AS1540
Headquarters, USAISC
711,936 IPs
AS6181
Cincinnati Bell Telephone Company LLC
702,976 IPs
AS2687
AT&T Global Network Services, LLC
668,672 IPs
AS17184
CBEYOND COMMUNICATIONS, LLC
594,176 IPs
AS2897
Georgia Technology Authority
590,080 IPs
AS11776
Atlantic Broadband Finance, LLC
566,016 IPs
AS3598
Microsoft Corporation
526,336 IPs
AS17306
JAB Wireless, INC.
520,192 IPs
AS367
DoD Network Information Center
462,592 IPs
AS5056
Aureon Network Services
414,464 IPs
AS797
AT&T Services, Inc.
412,672 IPs
AS10782
Hewlett-Packard Company
411,648 IPs
AS1452
Headquarters, USAISC
396,288 IPs
AS361
DoD Network Information Center
393,216 IPs
AS6122
Iowa Communications Network
386,560 IPs
AS11022
Alabanza, Inc.
377,856 IPs
AS7381
SunGard Availability Services LP
377,600 IPs
AS1767
Indiana Higher Education Telecommunication System
376,832 IPs
AS1998
State of Minnesota
361,984 IPs
How litport is different?
Litport provide private solutions since 2008, and offer public services since 2019. We are here to change the game.

100% ethical and legal
No virus-infected computers, hacked phones and IoT. Our services are based on official contracts with mobile carriers around the world.

Top tier hardware
Our infrastructure is based on enterprise-level hardware to provide maximum security, sustainability and uptime.

Solid foundation
Proxy servers are the foundation to many business processes. We provide the top quality, so you can build safely and fast to succeed in your goals.
Wanna try best proxy solution? It is fast and easy.