Mobile proxy servers in Chicago, Illinois
There are 6m Internet users in Chicago. Become one of them with our top quality proxy servers.
Leverage our sophisticated technology to get as many residential IPs as possible. Competitive and flexible pricing.
We use only real sim-card and enterprise grade hardware to get top 4G/LTE speeds. Only legal devices.

518,784 unique IPs
were used by our clients within past 24 hours

45% faster
than the mobile residential proxy market average

99.9% uptime
allows you to focus on your business goals
Buy mobile Chicago proxies with sticky IP addresses
Fast Chicago proxy network with automated setup
Chicago Illinois proxies are easy to get via the Litport platform. You pay for the appropriate tariff, and in a minute you are already online anonymously. The setup is done according to the instructions in a couple of steps. We have a variety of rates for a day, a week, or a month, so you can get a perfect solution for yourself. If you don't find a suitable rate, we will make a customized one for you.
Unblock any website with high-quality proxy service
We have a variety of rotating IP addresses that will hide you from unwanted attention on the Internet. Litport will provide you with reliable Chicago proxies that will pass off your IP as one from that city. We use real devices and high-quality hardware, so your connection will be accurate and absolutely legal. If you are not satisfied with the service, we will refund you the money.
Other big cities in United States
Work with any software and any website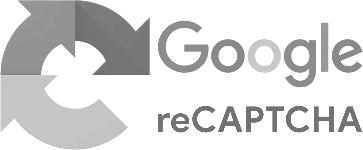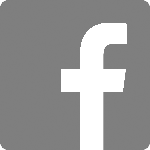 We guarantee work with any software that support HTTP proxies. In case of any issues our support will always help you to set it up.
Biggest ASNs in United States
AS1906
Northrop Grumman
998,400 IPs
AS297
National Aeronautics and Space Administration
932,608 IPs
AS40676
Psychz Networks
832,256 IPs
AS243
Harris Government Systems Sector
818,432 IPs
AS46887
Lightower Fiber Networks I, LLC
788,736 IPs
AS2572
University of Missouri - dba the Missouri Research and Education Network (MOREnet)
787,968 IPs
AS14340
Salesforce.com, Inc.
766,976 IPs
AS6453
TATA COMMUNICATIONS (AMERICA) INC
677,888 IPs
AS31822
City University of New York
676,096 IPs
AS2687
AT&T Global Network Services, LLC
668,672 IPs
AS7726
FedEx Internet Technologies Corporation
657,920 IPs
AS87
Indiana University
655,616 IPs
AS3128
University of Wisconsin System
655,360 IPs
AS14265
TPx Communications
638,464 IPs
AS17184
CBEYOND COMMUNICATIONS, LLC
594,176 IPs
AS7065
Sonoma Interconnect
574,464 IPs
AS3598
Microsoft Corporation
526,336 IPs
AS8100
QuadraNet Enterprises LLC
507,392 IPs
AS33651
Comcast Cable Communications, LLC
454,656 IPs
AS18747
IFX Corporation
433,408 IPs
AS8001
Net Access Corporation
432,640 IPs
AS10753
Level 3 Parent, LLC
426,240 IPs
AS1503
Headquarters, USAISC
410,112 IPs
AS17054
CONTINENTAL BROADBAND PENNSYLVANIA, INC.
385,792 IPs
AS7381
SunGard Availability Services LP
377,600 IPs
AS1998
State of Minnesota
361,984 IPs
How litport is different?
Litport provide private solutions since 2008, and offer public services since 2019. We are here to change the game.

Anonymous Proxies
All proxies in our system are anonymous. We don't use any extra headers keeping private your original IP and location.

Competitive pricing
We offer not only best prices among our competitors, but most flexible and advanced plans. Private devices, shared devices and shared pools.

Automated setup
For most of our proxies setup process work automatically, you get your proxy within minutes after the payment.
Wanna try best proxy solution? It is fast and easy.