Mobile proxy servers in Raleigh, Mississippi
There are 713k Internet users in Raleigh. Become one of them with our top quality proxy servers.
Leverage our sophisticated technology to get as many residential IPs as possible. Change IP via API on demand.
We use only real sim-card and enterprise grade hardware to get top 4G/LTE speeds. Fast IP rotation.

32% better
than the mobile residential proxy market average

798,213 unique IPs
were used by our clients within past 24 hours

99.9% uptime
allows you to focus on your business goals
Other big cities in United States
Work with any software and any website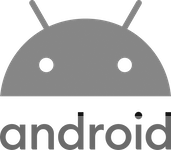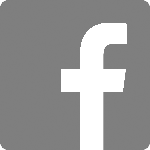 We guarantee work with any software that support HTTP proxies. In case of any issues our support will always help you to set it up.
Biggest ASNs in United States
AS1906
Northrop Grumman
998,400 IPs
AS386
Air Force Systems Networking
838,144 IPs
AS6621
Hughes Network Systems
837,120 IPs
AS40676
Psychz Networks
832,256 IPs
AS243
Harris Government Systems Sector
818,432 IPs
AS8103
Florida Department of Management Services - Division of Telecommunications
812,544 IPs
AS33588
Charter Communications
803,328 IPs
AS46887
Lightower Fiber Networks I, LLC
788,736 IPs
AS7160
Oracle Corporation
759,040 IPs
AS703
MCI Communications Services, Inc. d/b/a Verizon Business
718,592 IPs
AS6181
Cincinnati Bell Telephone Company LLC
702,976 IPs
AS3128
University of Wisconsin System
655,360 IPs
AS4193
State of Washington
652,544 IPs
AS14265
TPx Communications
638,464 IPs
AS17184
CBEYOND COMMUNICATIONS, LLC
594,176 IPs
AS2897
Georgia Technology Authority
590,080 IPs
AS8100
QuadraNet Enterprises LLC
507,392 IPs
AS10753
Level 3 Parent, LLC
426,240 IPs
AS797
AT&T Services, Inc.
412,672 IPs
AS8070
Microsoft Corporation
411,648 IPs
AS10782
Hewlett-Packard Company
411,648 IPs
AS2711
Spirit Communications
405,248 IPs
AS3136
State of WI Dept. of Administration
393,984 IPs
AS6122
Iowa Communications Network
386,560 IPs
AS1767
Indiana Higher Education Telecommunication System
376,832 IPs
AS1998
State of Minnesota
361,984 IPs
How litport is different?
Litport provide private solutions since 2008, and offer public services since 2019. We are here to change the game.

Custom software
Our website and infrastructure are managed by completely custom software made from the scratch. Designed and engineered by top notch professionals around the world specifically for litport and you.

Shared or private
Our plans will satisfy any needs. Private devices, shared devices and shared pools. Save money and get the best performance.

1 day plans
We have plans for just one day. Get it for quick use and testing purposes.

Rotating proxies
Our rotating proxy network let you get a new IP without any effort, thanks to our advanced proxy rotation. You can get IP from the same location or you can switch to another city, state or even country. All based on your rotation settings.

Unmetered Bandwidth
There are no limitations on data transfer. Focus on your business, don't worry about traffic.

100% ethical and legal
No virus-infected computers, hacked phones and IoT. Our services are based on official contracts with mobile carriers around the world.