Mobile proxy servers in New York City, New York
There are 14m Internet users in New York City. Become one of them with our top quality proxy servers.
Leverage our sophisticated technology to get as many residential IPs as possible. No contracts, no commitments.
We use only real sim-card and enterprise grade hardware to get top 4G/LTE speeds. Fast IP rotation.

32% better
than the mobile residential proxy market average

584,782 unique IPs
were used by our clients within past 24 hours

99.9% uptime
allows you to focus on your business goals
Buy New York Proxies with unlimited connections
Anonymous and clean NYC proxies with city targeting
Litport will provide you with the best New York IP address proxy. You will get access to a private server or a shared one, depending on the rate you choose. However, even a server that will have multiple people on it, will be clean, because we do not welcome illegal actions through our proxies. So you will have reliable "neighbors", because of which you will not be blocked.
Get high-quality mobile proxy service for any location!
We have a whole New York proxy list, which you can have access to within 60 seconds after payment. Litport will offer you a customized solution depending on your needs. We have a variety of flexible tariffs, convenient payment methods, and a customer support service that is always ready to respond to your questions and difficulties with connecting to anonymous NY IPs.
Other big cities in United States
Work with any software and any website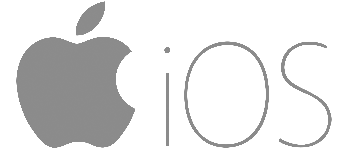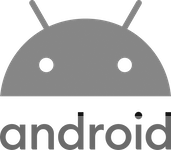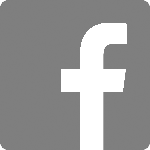 We guarantee work with any software that support HTTP proxies. In case of any issues our support will always help you to set it up.
Biggest ASNs in United States
AS1906
Northrop Grumman
998,400 IPs
AS26496
GoDaddy.com, LLC
935,168 IPs
AS6621
Hughes Network Systems
837,120 IPs
AS243
Harris Government Systems Sector
818,432 IPs
AS33588
Charter Communications
803,328 IPs
AS2572
University of Missouri - dba the Missouri Research and Education Network (MOREnet)
787,968 IPs
AS14340
Salesforce.com, Inc.
766,976 IPs
AS7160
Oracle Corporation
759,040 IPs
AS7430
Hewlett-Packard Company
743,168 IPs
AS1540
Headquarters, USAISC
711,936 IPs
AS6181
Cincinnati Bell Telephone Company LLC
702,976 IPs
AS6453
TATA COMMUNICATIONS (AMERICA) INC
677,888 IPs
AS2687
AT&T Global Network Services, LLC
668,672 IPs
AS87
Indiana University
655,616 IPs
AS4193
State of Washington
652,544 IPs
AS14265
TPx Communications
638,464 IPs
AS395954
Leaseweb USA, Inc.
630,784 IPs
AS17184
CBEYOND COMMUNICATIONS, LLC
594,176 IPs
AS2897
Georgia Technology Authority
590,080 IPs
AS7065
Sonoma Interconnect
574,464 IPs
AS7011
Frontier Communications of America, Inc.
545,536 IPs
AS3598
Microsoft Corporation
526,336 IPs
AS17306
JAB Wireless, INC.
520,192 IPs
AS8001
Net Access Corporation
432,640 IPs
AS10782
Hewlett-Packard Company
411,648 IPs
AS361
DoD Network Information Center
393,216 IPs
AS2688
AT&T Global Network Services, LLC
392,192 IPs
AS17054
CONTINENTAL BROADBAND PENNSYLVANIA, INC.
385,792 IPs
AS7381
SunGard Availability Services LP
377,600 IPs
AS1767
Indiana Higher Education Telecommunication System
376,832 IPs
Why litport?
Litport provide private solutions since 2008, and offer public services since 2019. We are here to change the game.

Satisfaction guarantee
Order any package, give it a test. If it doesn't work for you, we will make 100% refund.
See our ToS for details.

Multiple ISPs
Most of our locations offer you multiple carriers to get maximum amount of unique mobile IPs in the area.

Private devices
All of our proxies are completely private and are not public proxies in any form.
Wanna try best proxy solution? It is fast and easy.