Mobile proxy servers in New York City, New York
There are 14m Internet users in New York City. Become one of them with our top quality proxy servers.
Leverage our sophisticated technology to get as many residential IPs as possible. Satisfaction guarantee, 100% moneyback.
We use only real sim-card and enterprise grade hardware to get top 4G/LTE speeds. Real engineers in support team.

5,400
happy customers from all over the world

312 GB
of data processed within past 24 hours

512,597 unique IPs
were used by our clients within past 24 hours
Buy New York Proxies with unlimited connections
Anonymous and clean NYC proxies with city targeting
Litport will provide you with the best New York IP address proxy. You will get access to a private server or a shared one, depending on the rate you choose. However, even a server that will have multiple people on it, will be clean, because we do not welcome illegal actions through our proxies. So you will have reliable "neighbors", because of which you will not be blocked.
Get high-quality mobile proxy service for any location!
We have a whole New York proxy list, which you can have access to within 60 seconds after payment. Litport will offer you a customized solution depending on your needs. We have a variety of flexible tariffs, convenient payment methods, and a customer support service that is always ready to respond to your questions and difficulties with connecting to anonymous NY IPs.
Other big cities in United States
Work with any software and any website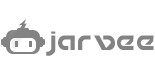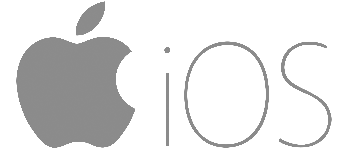 We guarantee work with any software that support HTTP proxies. In case of any issues our support will always help you to set it up.
Biggest ASNs in United States
AS1906
Northrop Grumman
998,400 IPs
AS297
National Aeronautics and Space Administration
932,608 IPs
AS40676
Psychz Networks
832,256 IPs
AS8103
Florida Department of Management Services - Division of Telecommunications
812,544 IPs
AS36375
University of Michigan
793,600 IPs
AS33070
Rackspace Hosting
791,808 IPs
AS7160
Oracle Corporation
759,040 IPs
AS11404
Wave Broadband
714,496 IPs
AS6453
TATA COMMUNICATIONS (AMERICA) INC
677,888 IPs
AS11232
Midcontinent Communications
653,824 IPs
AS14265
TPx Communications
638,464 IPs
AS395954
Leaseweb USA, Inc.
630,784 IPs
AS7015
Comcast Cable Communications, LLC
606,464 IPs
AS17184
CBEYOND COMMUNICATIONS, LLC
594,176 IPs
AS7065
Sonoma Interconnect
574,464 IPs
AS62904
Eonix Corporation
551,168 IPs
AS8
Rice University
461,824 IPs
AS3999
The Pennsylvania State University
443,648 IPs
AS18747
IFX Corporation
433,408 IPs
AS10753
Level 3 Parent, LLC
426,240 IPs
AS8070
Microsoft Corporation
411,648 IPs
AS6559
State of NC - State Telecommunications Services
410,368 IPs
AS1503
Headquarters, USAISC
410,112 IPs
AS17055
University of Utah
398,592 IPs
AS6122
Iowa Communications Network
386,560 IPs
AS17054
CONTINENTAL BROADBAND PENNSYLVANIA, INC.
385,792 IPs
AS1998
State of Minnesota
361,984 IPs
Is it the best proxy provider?
Litport is designed and managed to provide you highest data quality and guaranteed anonymity.

Anonymous Proxies
All proxies in our system are anonymous. We don't use any extra headers keeping private your original IP and location.

Rotating proxies
Our rotating proxy network let you get a new IP without any effort, thanks to our advanced proxy rotation. You can get IP from the same location or you can switch to another city, state or even country. All based on your rotation settings.

Fast IP rotation
On most of our plans and proxies your IP will rotate instantly. In some cases it may take up to 20-30 seconds.
Wanna try best proxy solution? It is fast and easy.