Mobile proxy servers in Baton Rouge, Louisiana
There are 409k Internet users in Baton Rouge. Become one of them with our top quality proxy servers.
Leverage our sophisticated technology to get as many residential IPs as possible. Only legal devices.
We use only real sim-card and enterprise grade hardware to get top 4G/LTE speeds. Real engineers in support team.

4,900
happy customers from all over the world

641 GB
of data processed within past 24 hours

585,961 unique IPs
were used by our clients within past 24 hours
Other big cities in United States
Work with any software and any website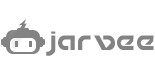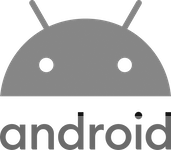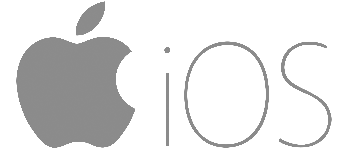 We guarantee work with any software that support HTTP proxies. In case of any issues our support will always help you to set it up.
Biggest ASNs in United States
AS243
Harris Government Systems Sector
818,432 IPs
AS33070
Rackspace Hosting
791,808 IPs
AS46887
Lightower Fiber Networks I, LLC
788,736 IPs
AS2572
University of Missouri - dba the Missouri Research and Education Network (MOREnet)
787,968 IPs
AS3354
University of Texas System
786,944 IPs
AS11404
Wave Broadband
714,496 IPs
AS6453
TATA COMMUNICATIONS (AMERICA) INC
677,888 IPs
AS31822
City University of New York
676,096 IPs
AS2687
AT&T Global Network Services, LLC
668,672 IPs
AS87
Indiana University
655,616 IPs
AS3128
University of Wisconsin System
655,360 IPs
AS395954
Leaseweb USA, Inc.
630,784 IPs
AS26484
Internet Keeper Global
627,456 IPs
AS7015
Comcast Cable Communications, LLC
606,464 IPs
AS11776
Atlantic Broadband Finance, LLC
566,016 IPs
AS7011
Frontier Communications of America, Inc.
545,536 IPs
AS13325
State of Michigan, DMB-CNOC
524,544 IPs
AS1541
Headquarters, USAISC
449,792 IPs
AS10753
Level 3 Parent, LLC
426,240 IPs
AS797
AT&T Services, Inc.
412,672 IPs
AS8070
Microsoft Corporation
411,648 IPs
AS6559
State of NC - State Telecommunications Services
410,368 IPs
AS17054
CONTINENTAL BROADBAND PENNSYLVANIA, INC.
385,792 IPs
AS7381
SunGard Availability Services LP
377,600 IPs
AS1767
Indiana Higher Education Telecommunication System
376,832 IPs
How litport is different?
Litport provide private solutions since 2008, and offer public services since 2019. We are here to change the game.

Only legal devices
Our network consists of only legal endpoints which is 100% under our control. We don't use any botnets, malware, or infected IoT devices.

No blocks, no CAPTCHAs
Run your accounts and requests smoothly and forget about blocks, EV/PVs and CAPTCHAs.

HTTP Protocol
Our proxies can work with any software that support HTTP proxies. Need SOCKS5? No worries, just contact us.
Wanna try best proxy solution? It is fast and easy.