Mobile proxy servers in Cabimas, Zulia
There are 309k Internet users in Cabimas. Become one of them with our top quality proxy servers.
Leverage our sophisticated technology to get as many residential IPs as possible. Satisfaction guarantee, 100% moneyback.
We use only real sim-card and enterprise grade hardware to get top 4G/LTE speeds. Competitive and flexible pricing.

45% faster
than the mobile residential proxy market average

5,400
happy customers from all over the world

328,775 unique IPs
were used by our clients within past 24 hours
Other big cities in Venezuela
Work with any software and any website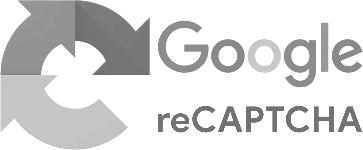 We guarantee work with any software that support HTTP proxies. In case of any issues our support will always help you to set it up.
Biggest ASNs in Venezuela
AS27889
Telecomunicaciones MOVILNET
374,528 IPs
AS21826
Corporación Telemic C.A.
333,312 IPs
AS20312
Fundación Centro Nacional de Innovación Tecnológica (CENIT)
278,528 IPs
AS27893
Universidad de Carabobo
16,384 IPs
AS27891
Universidad Pedagógica Experimental Libertador
16,384 IPs
AS21980
Dayco Telecom, C.A.
12,800 IPs
AS27686
Universidad Centro Occidental Lisandro Alvarado
8,192 IPs
AS52281
Patriacell, C.A.
8,192 IPs
AS263703
NetLink América C.A.
7,680 IPs
AS269750
Gandalf Comunicaciones C.A.
4,096 IPs
AS269832
MDS TELECOM C.A.
1,792 IPs
AS264660
MESH COMUNICACIONES C.A.
1,792 IPs
AS265717
MULTISERVICIOS INTERMAX C.A.
1,024 IPs
AS267693
PROYTEL CONNECTIONS C.A
1,024 IPs
AS266766
SOLUCIONES INSTALRED CH&C C.A.
1,024 IPs
AS269829
MARACAIBO NET C.A
1,024 IPs
AS269846
T.V ZAMORA, C.A.
1,024 IPs
AS269782
NETWORK SPEED C.A
1,024 IPs
AS267813
REPRESENTACIONES ABANET, C.A.
1,024 IPs
AS267840
URBALINK NETWORKS, C.A.
1,024 IPs
AS267722
SERVICIOS CATELCA C.A
1,024 IPs
AS270073
IGUANA NETWORK SERVICES C.A.
1,024 IPs
AS264837
CORPORACION VISUAL NUEVA ESPARTA, C.A
1,024 IPs
AS269958
VIMAR SERVICIOS C.A. (GLOBAL REDEX)
256 IPs
AS269771
PRINTER-NET-SERVICE, C.A.
256 IPs
AS263806
Galaxy Entertainment de Venezuela C.A.
256 IPs
AS52386
Banco Nacional de Credito, C.A.
256 IPs
How litport is different?
Litport provide private solutions since 2008, and offer public services since 2019. We are here to change the game.

Fast and reliable
Run your requests at blazing 4G/LTE speeds as high as 50 Mbps.

Custom software
Our website and infrastructure are managed by completely custom software made from the scratch. Designed and engineered by top notch professionals around the world specifically for litport and you.

Sticky IP address
Sticky session is important for testing and many other purposes, we know it. Our rotation settings provide maximum flexibility to get new IP only when you need it.
Wanna try best proxy solution? It is fast and easy.