Mobile proxy servers in Saidpur, Rajshahi District
There are 163k Internet users in Saidpur. Become one of them with our top quality proxy servers.
Leverage our sophisticated technology to get as many residential IPs as possible. Only legal devices.
We use only real sim-card and enterprise grade hardware to get top 4G/LTE speeds. Real engineers in support team.

522,572 unique IPs
were used by our clients within past 24 hours

687 GB
of data processed within past 24 hours

32% better
than the mobile residential proxy market average
Other big cities in Bangladesh
Work with any software and any website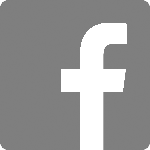 We guarantee work with any software that support HTTP proxies. In case of any issues our support will always help you to set it up.
Biggest ASNs in Bangladesh
AS17469
Access Telecom (BD) Ltd.
25,600 IPs
AS24389
GrameenPhone Ltd.
16,384 IPs
AS17471
Grameen Cybernet Ltd. Bangladesh. AS for local peering and transit. Dhaka
15,872 IPs
AS9230
Bangladesh Online Ltd.
15,360 IPs
AS38203
ADN Telecom Ltd.
11,264 IPs
AS38031
OptiMax Communication Ltd.
11,264 IPs
AS38712
Telnet Communication Limited Network and Transit Service Provider. Having Nationwide MPLS Network For Internet and Data Connectivity Through Telnets Own Network Infrastructure
10,240 IPs
AS58689
ICC Communication
8,448 IPs
AS9441
Next Online Limited.
7,936 IPs
AS18230
Zipnet Limited DKB AS number
7,936 IPs
AS38071
Aftab IT Limited.
6,144 IPs
AS38744
AlwaysOn Network Bangladesh Ltd
6,144 IPs
AS38200
BTS Communications (BD) ltd,
5,632 IPs
AS23893
Bangla Phone Ltd
4,352 IPs
AS38256
Bengal Group Ltd. Nationwide Internet Service Provider, Bangladesh.
4,096 IPs
AS38017
Route object of Square InformatiX Ltd
4,096 IPs
AS137453
Orange Communication
4,096 IPs
AS136224
City Online Ltd.
4,096 IPs
AS135092
Ashraf Uddin t/a Dhaka tech
3,328 IPs
AS58682
Level3 Carrier Ltd.
3,328 IPs
AS59249
Mowna Optical Fiber Network
3,072 IPs
AS131340
Md. Mozammel Hoque t/a Taqwa IT
3,072 IPs
AS136276
Eirtel Services Ltd.
3,072 IPs
AS135353
MD SHIRAJUL HAIDER T/A Cue Club Technology
2,816 IPs
AS38614
IDS Bangladesh. IP Transit provider. Dhaka, Bangladesh
2,304 IPs
How litport is different?
Litport provide private solutions since 2008, and offer public services since 2019. We are here to change the game.
—
Unmetered Bandwidth
There are no limitations on data transfer. Focus on your business, don't worry about traffic.
—
Only legal devices
Our network consists of only legal endpoints which is 100% under our control. We don't use any botnets, malware, or infected IoT devices.
—
Custom software
Our website and infrastructure are managed by completely custom software made from the scratch. Designed and engineered by top notch professionals around the world specifically for litport and you.
—
No contracts, no commitments
All our plans are short-term and can be cancelled at any time.
—
Solid foundation
Proxy servers are the foundation to many business processes. We provide the top quality, so you can build safely and fast to succeed in your goals.
—
Servers distribution
Our servers are located in different countries to provide you minimum ping to your proxy and get you maximum 4G/LTE speed.