Mobile proxy servers in Kampong Baharu Balakong, Selangor
Become one of Internet users in Kampong Baharu Balakong with clean residential IP.
Leverage our sophisticated technology to get as many residential IPs as possible. Only legal devices.
We use only real sim-card and enterprise grade hardware to get top 4G/LTE speeds. No CAPTCHAs, blocks and verifications.

261,031 unique IPs
were used by our clients within past 24 hours

45% faster
than the mobile residential proxy market average

5,100
happy customers from all over the world
Other big cities in Malaysia
Work with any software and any website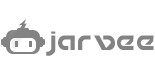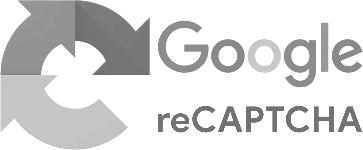 We guarantee work with any software that support HTTP proxies. In case of any issues our support will always help you to set it up.
Biggest ASNs in Malaysia
AS9534
Binariang Berhad
510,208 IPs
AS10030
Celcom Axiata Berhad
74,752 IPs
AS24218
Global Transit Communications - Malaysia
66,816 IPs
AS45352
IP ServerOne Solutions Sdn Bhd
38,400 IPs
AS38182
Extreme Broadband - Total Broadband Experience
37,632 IPs
AS18206
VADS Managed Business Internet Service Provider
24,576 IPs
AS38199
Macro Lynx Sdn Bhd, Internet Service Provider, Malaysia
14,336 IPs
AS46015
Exa Bytes Network Sdn.Bhd.
9,472 IPs
AS133421
INNET SOLUTIONS SDN BHD
6,144 IPs
AS17564
GITN (M) Sdn. Bhd.
6,144 IPs
AS132196
DANAWA RESOURCES SDN BHD
4,864 IPs
AS134809
ViewQwest Sdn. Bhd.
4,352 IPs
AS24020
University ITM, Shah Alam, Selangor Malaysia
4,096 IPs
AS55706
G1 Enterprise 1 Technology Park Malaysia
3,328 IPs
AS45144
Net Onboard Sdn Bhd - Quality & Reliable Cloud Hosting Provider
3,072 IPs
AS132434
M-04-3A, Block M,
3,072 IPs
AS137510
JENEXUS HOLDING SDN BHD
2,560 IPs
AS136552
Pacific Comnet (M) Sdn. Bhd.
2,048 IPs
AS133916
Felda Prodata Systems Sdn Bhd
2,048 IPs
AS55482
Level 12 Menara Sunway, Jalan Lagoon Timur,
2,048 IPs
AS38005
MIMOS R&D Malaysia
2,048 IPs
AS38006
Time Quantum Technologies Sdn. Bhd.
2,048 IPs
AS24461
P&O Global Technologies Transit AS Internet Service Provider
2,048 IPs
AS45945
Acme Commerce Sdb Bhd, Malayia, Network
2,048 IPs
AS139605
MCDS SOFTWARE (M) SDN BHD
1,792 IPs
AS56109
Everworks IDC Sdn Bhd,
1,280 IPs
AS4769
Exa Bytes Network Sdn.Bhd.
1,280 IPs
AS56092
Suite 20.03 The Gardens South Tower
1,024 IPs
AS132376
BasketAsia, Sdn. Bhd.
1,024 IPs
Why litport?
Litport is designed and managed to provide you highest data quality and guaranteed anonymity.

Custom software
Our website and infrastructure are managed by completely custom software made from the scratch. Designed and engineered by top notch professionals around the world specifically for litport and you.

Rotating proxies
Our rotating proxy network let you get a new IP without any effort, thanks to our advanced proxy rotation. You can get IP from the same location or you can switch to another city, state or even country. All based on your rotation settings.

Sharing know-how
You do web scraping, ad verification, SEO monitoring? We do that for many years on enterprise level. We know how to solve issues and how top quality proxy should work.

Fast IP rotation
On most of our plans and proxies your IP will rotate instantly. In some cases it may take up to 20-30 seconds.

Authentication by user/pass or by IP
Easily authenticate using username and password, or whitelist your IP as an alternative.

Automated setup
For most of our proxies setup process work automatically, you get your proxy within minutes after the payment.