Mobile proxy servers in Kuala Lumpur
There are 1m Internet users in Kuala Lumpur. Become one of them with our top quality proxy servers.
Leverage our sophisticated technology to get as many residential IPs as possible. No CAPTCHAs, blocks and verifications.
We use only real sim-card and enterprise grade hardware to get top 4G/LTE speeds. Fast IP rotation.

4,600
happy customers from all over the world

99.9% uptime
allows you to focus on your business goals

45% faster
than the mobile residential proxy market average
Other big cities in Malaysia
Work with any software and any website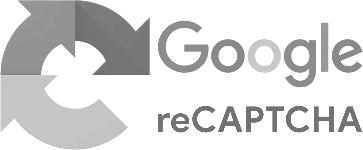 We guarantee work with any software that support HTTP proxies. In case of any issues our support will always help you to set it up.
Biggest ASNs in Malaysia
AS4818
DiGi Telecommunications Sdn. Bhd.
341,504 IPs
AS10030
Celcom Axiata Berhad
74,752 IPs
AS139776
Petroliam Nasional Berhad
65,536 IPs
AS45352
IP ServerOne Solutions Sdn Bhd
38,400 IPs
AS17971
TM-VADS DC Hosting
28,672 IPs
AS23678
MyKRIS Asia Sdn Bhd
19,712 IPs
AS10204
Arcnet NTT MSC ISP
18,176 IPs
AS24321
OCE Sdn Bhd ISP
12,288 IPs
AS46015
Exa Bytes Network Sdn.Bhd.
9,472 IPs
AS37997
YTL Communications Sdn Bhd
7,168 IPs
AS24068
Broadband Service Provider
6,400 IPs
AS38278
ORIENT TELECOMS MALAYSIA - Internet and Ethernet Service Provider in Malaysia
6,144 IPs
AS38868
Universiti Putra Malaysia AS
5,120 IPs
AS38891
Measat Transit, Measat Teleport and Broadcast Centre Cyberjaya
3,584 IPs
AS132372
GB Network Solutions Sdn. Bhd.
3,328 IPs
AS45144
Net Onboard Sdn Bhd - Quality & Reliable Cloud Hosting Provider
3,072 IPs
AS133936
X86 Network Sdn Bhd
2,560 IPs
AS24461
P&O Global Technologies Transit AS Internet Service Provider
2,048 IPs
AS45945
Acme Commerce Sdb Bhd, Malayia, Network
2,048 IPs
AS55405
Exa Bytes Network Sdn.Bhd.
1,792 IPs
AS134553
i-Skill Dynamics Sdn Bhd
1,792 IPs
AS56109
Everworks IDC Sdn Bhd,
1,280 IPs
AS132376
BasketAsia, Sdn. Bhd.
1,024 IPs
AS133164
Viewqwest Digital Sdn. Bhd.
1,024 IPs
AS56092
Suite 20.03 The Gardens South Tower
1,024 IPs
Why litport?
Litport is designed and managed to provide you highest data quality and guaranteed anonymity.

Only legal devices
Our network consists of only legal endpoints which is 100% under our control. We don't use any botnets, malware, or infected IoT devices.

Solid foundation
Proxy servers are the foundation to many business processes. We provide the top quality, so you can build safely and fast to succeed in your goals.

Authentication by user/pass or by IP
Easily authenticate using username and password, or whitelist your IP as an alternative.

HTTP Protocol
Our proxies can work with any software that support HTTP proxies. Need SOCKS5? No worries, just contact us.

Rotating proxies
Our rotating proxy network let you get a new IP without any effort, thanks to our advanced proxy rotation. You can get IP from the same location or you can switch to another city, state or even country. All based on your rotation settings.

Top tier hardware
Our infrastructure is based on enterprise-level hardware to provide maximum security, sustainability and uptime.