Mobile proxy servers in Sibu, Sarawak
There are 143k Internet users in Sibu. Become one of them with our top quality proxy servers.
Leverage our sophisticated technology to get as many residential IPs as possible. Real engineers in support team.
We use only real sim-card and enterprise grade hardware to get top 4G/LTE speeds. No contracts, no commitments.

880,805 unique IPs
were used by our clients within past 24 hours

577 GB
of data processed within past 24 hours

4,500
happy customers from all over the world
Other big cities in Malaysia
Work with any software and any website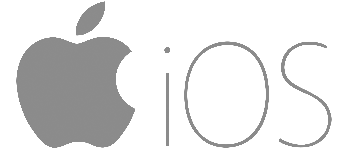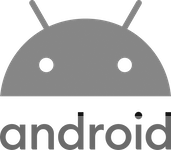 We guarantee work with any software that support HTTP proxies. In case of any issues our support will always help you to set it up.
Biggest ASNs in Malaysia
AS139776
Petroliam Nasional Berhad
65,536 IPs
AS38182
Extreme Broadband - Total Broadband Experience
37,632 IPs
AS38466
U Mobile Sdn Bhd
21,504 IPs
AS23678
MyKRIS Asia Sdn Bhd
19,712 IPs
AS24321
OCE Sdn Bhd ISP
12,288 IPs
AS46015
Exa Bytes Network Sdn.Bhd.
9,472 IPs
AS24514
Malaysian Research & Education Network
8,960 IPs
AS24068
Broadband Service Provider
6,400 IPs
AS24020
University ITM, Shah Alam, Selangor Malaysia
4,096 IPs
AS9655
TPM Corp. Berhad,
4,096 IPs
AS23736
Coins Global Malaysia
4,096 IPs
AS38891
Measat Transit, Measat Teleport and Broadcast Centre Cyberjaya
3,584 IPs
AS132372
GB Network Solutions Sdn. Bhd.
3,328 IPs
AS4788
TM Net, Internet Service Provider
2,970 IPs
AS133936
X86 Network Sdn Bhd
2,560 IPs
AS132850
TS Global Network Sdn. Bhd.
2,304 IPs
AS134202
E-WORLD COMMUNICATION SDN BHD
2,304 IPs
AS24090
Universiti Sains Malaysia (USM)
2,048 IPs
AS55482
Level 12 Menara Sunway, Jalan Lagoon Timur,
2,048 IPs
AS18227
Clear-Comm Sdn Bhd
2,048 IPs
AS24461
P&O Global Technologies Transit AS Internet Service Provider
2,048 IPs
AS132241
SKSA TECHNOLOGY SDN BHD
2,048 IPs
AS38006
Time Quantum Technologies Sdn. Bhd.
2,048 IPs
AS4769
Exa Bytes Network Sdn.Bhd.
1,280 IPs
AS133164
Viewqwest Digital Sdn. Bhd.
1,024 IPs
AS55951
Blok 9 Kompleks Bangunan Kerajaan
1,024 IPs
AS134152
XMT Technologies Sdn Bhd
1,024 IPs
Is it the best proxy provider?
Litport provide private solutions since 2008, and offer public services since 2019. We are here to change the game.

Scalable solutions
We serve companies at any sizes. From small startups to test an idea to enterprises to serve millions of requests.

Backconnect Proxies
Our residential backconnect proxies manage IP rotation, you don't need to change any settings. Get new IP address every X minutes, or change it manually via API.

Servers distribution
Our servers are located in different countries to provide you minimum ping to your proxy and get you maximum 4G/LTE speed.

Proxy pool growth
We constantly work on expanding our proxy pool to give you the best possible geo coverage with fast speed and low latency.

Satisfaction guarantee
Order any package, give it a test. If it doesn't work for you, we will make 100% refund.
See our ToS for details.

Multiple ISPs
Most of our locations offer you multiple carriers to get maximum amount of unique mobile IPs in the area.