Mobile proxy servers in Kohat, Khyber Pakhtunkhwa
There are 240k Internet users in Kohat. Become one of them with our top quality proxy servers.
Leverage our sophisticated technology to get as many residential IPs as possible. Competitive and flexible pricing.
We use only real sim-card and enterprise grade hardware to get top 4G/LTE speeds. No CAPTCHAs, blocks and verifications.

964 GB
of data processed within past 24 hours

45% faster
than the mobile residential proxy market average

99.9% uptime
allows you to focus on your business goals
Other big cities in Pakistan
Work with any software and any website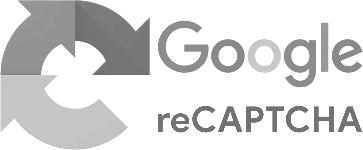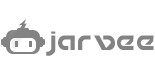 We guarantee work with any software that support HTTP proxies. In case of any issues our support will always help you to set it up.
Biggest ASNs in Pakistan
AS17557
Pakistan Telecommunication Company Limited
654,848 IPs
AS132165
Connect Communications
262,144 IPs
AS38547
WITRIBE PAKISTAN LIMITED
70,912 IPs
AS9260
Multinet Pakistan Pvt. Ltd.
36,864 IPs
AS45669
PMCL /LDI IP TRANSIT
33,024 IPs
AS17911
Brain Telecommunication Ltd.
17,152 IPs
AS38713
Broadband ISP, FTTH and Cable Service Provider
11,776 IPs
AS45773
PERN AS Content Servie Provider, Islamabad, Pakistan
10,496 IPs
AS24499
Telenor Pakistan
7,168 IPs
AS135523
Multinet Broadband
5,888 IPs
AS135407
Trans World Enterprise Services (Private) Limited
5,376 IPs
AS23607
LeoNet Pvt. Ltd.
5,120 IPs
AS55414
Worldcall Telecom Ltd.
2,560 IPs
AS138655
Trans World Enterprise Services (Private) Limited
2,560 IPs
AS135003
Multan Cable & Internet Services (Pvt) Ltd
2,048 IPs
AS132480
Netze Technology Private Limited
1,536 IPs
AS138444
K-Electric Limited
1,024 IPs
AS138368
INSTACOM Pvt. LTD
1,024 IPs
AS55356
Wateen Telecom (Pvt.) Ltd.
1,024 IPs
AS133933
NetSat Private Limited
1,024 IPs
AS134596
WICLOUD PVT LTD.
1,024 IPs
AS136274
Cloud Servers Pvt Ltd
1,024 IPs
AS59323
Punjab Information Technology Board
1,024 IPs
AS64093
Wise Communication Systems (Pvt) Limited
1,024 IPs
AS45446
My Solutions Corporation Ltd.
768 IPs
AS133540
EarthFactor Pvt Ltd
768 IPs
AS58506
Head Office, NBP Building, I.I Chundrigar Road
512 IPs
AS58470
IX Peering for Mobilink and Link Direct International.
512 IPs
Why litport?
Litport is designed and managed to provide you highest data quality and guaranteed anonymity.

Fast and reliable
Run your requests at blazing 4G/LTE speeds as high as 50 Mbps.

Competitive pricing
We offer not only best prices among our competitors, but most flexible and advanced plans. Private devices, shared devices and shared pools.

Our own infrastructure
We own our devices and have a dedicated team to manage it 24/7/365. This way we can guarantee the best quality on the market.

Solid foundation
Proxy servers are the foundation to many business processes. We provide the top quality, so you can build safely and fast to succeed in your goals.

Servers distribution
Our servers are located in different countries to provide you minimum ping to your proxy and get you maximum 4G/LTE speed.

1 day plans
We have plans for just one day. Get it for quick use and testing purposes.