Mobile proxy servers in Kadino, Mogilev Region
Become one of Internet users in Kadino with clean residential IP.
Leverage our sophisticated technology to get as many residential IPs as possible. Real engineers in support team.
We use only real sim-card and enterprise grade hardware to get top 4G/LTE speeds. Only legal devices.

45% faster
than the mobile residential proxy market average

960 GB
of data processed within past 24 hours

738,661 unique IPs
were used by our clients within past 24 hours
Other big cities in Belarus
Work with any software and any website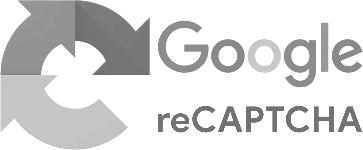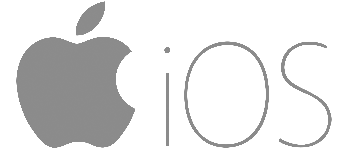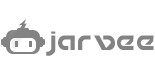 We guarantee work with any software that support HTTP proxies. In case of any issues our support will always help you to set it up.
Biggest ASNs in Belarus
AS42772
Unitary enterprise A1
191,232 IPs
AS12406
Business Network Ltd
20,480 IPs
AS50334
Join stock Grodno Regional Techno Commercial Centre GARANT
9,216 IPs
AS28849
JSC GLOBALONEBEL
4,352 IPs
AS50155
Grodno Information Networks, Ltd.
3,072 IPs
AS33973
Epam Systems FLLC
1,536 IPs
AS6697
Republican Unitary Telecommunication Enterprise Beltelecom
1,067 IPs
AS205155
Republican Unitary Enterprise National Centre of Electronic Services
1,024 IPs
AS49243
The state institution The Main Economic Office of the Administrative Affairs Office of the President of the Republic of Belarus
1,024 IPs
AS50492
Modern Technologies of Connection Ltd.
768 IPs
AS59861
Unitary Services Enterprise Urban Network System
768 IPs
AS202324
Konstanta-Brest Ltd , Belarus ISP company
512 IPs
AS60611
Closed Joint Stock Company "Alfa-Bank"
256 IPs
AS62165
PE Computer Systems and Networks
256 IPs
AS62351
Municipal unitary company Novopolotsk city "Novopolotsk cable television "Vector"
256 IPs
AS50205
Banking and Financial Network JSC
256 IPs
AS58076
Joint-venture company with limited liability Game Stream
256 IPs
AS57135
Open joint-stock company "Naftan"
256 IPs
AS62208
Liner Limited Liability Company
256 IPs
AS35587
Public Association "Belarusian Railways"
256 IPs
AS62197
CJSC VTB Bank (Belarus)
256 IPs
AS61235
Complementary liability company TUT and TAM Logistics
256 IPs
AS199561
Republican Unitary Enterprise 'Minsk Tractor Plant'
256 IPs
AS13171
Belarusian State University
256 IPs
AS35668
Municipal Unitary Enterprise "Information Technologies Center Minsk City Executive Committee"
256 IPs
AS56920
Light Well Organisation Ltd
256 IPs
Why litport?
Litport provide private solutions since 2008, and offer public services since 2019. We are here to change the game.

Top tier hardware
Our infrastructure is based on enterprise-level hardware to provide maximum security, sustainability and uptime.

Sharing know-how
You do web scraping, ad verification, SEO monitoring? We do that for many years on enterprise level. We know how to solve issues and how top quality proxy should work.

Solid foundation
Proxy servers are the foundation to many business processes. We provide the top quality, so you can build safely and fast to succeed in your goals.
Wanna try best proxy solution? It is fast and easy.