Mobile proxy servers in Khotsimski Rayon, Mogilev Region
Become one of Internet users in Khotsimski Rayon with clean residential IP.
Leverage our sophisticated technology to get as many residential IPs as possible. Only legal devices.
We use only real sim-card and enterprise grade hardware to get top 4G/LTE speeds. Fast IP rotation.

32% better
than the mobile residential proxy market average

988,941 unique IPs
were used by our clients within past 24 hours

99.9% uptime
allows you to focus on your business goals
Other big cities in Belarus
Work with any software and any website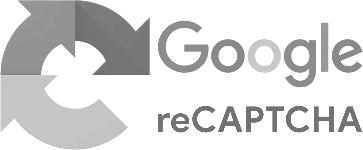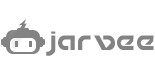 We guarantee work with any software that support HTTP proxies. In case of any issues our support will always help you to set it up.
Biggest ASNs in Belarus
AS42036
Gomelsky RTSC Garant JSC
40,704 IPs
AS60330
Belarusian Cloud Technologies JLLC
7,168 IPs
AS21236
Additional Liability Company Aichyna Plus
3,328 IPs
AS202090
Aktivnie Tehnologii LLC
3,072 IPs
AS209283
ITGLOBALCOM BEL LLC
2,304 IPs
AS33973
Epam Systems FLLC
1,536 IPs
AS50294
Private services Unitary Enterprise Vash Internet
1,280 IPs
AS50176
Prizma Additional Liability Company
1,280 IPs
AS6697
Republican Unitary Telecommunication Enterprise Beltelecom
1,067 IPs
AS205155
Republican Unitary Enterprise National Centre of Electronic Services
1,024 IPs
AS49243
The state institution The Main Economic Office of the Administrative Affairs Office of the President of the Republic of Belarus
1,024 IPs
AS59861
Unitary Services Enterprise Urban Network System
768 IPs
AS44397
Unitary Enterprise Minsk Television Information Networks
512 IPs
AS50205
Banking and Financial Network JSC
256 IPs
AS44218
China Telecom Europe Ltd.
256 IPs
AS62351
Municipal unitary company Novopolotsk city "Novopolotsk cable television "Vector"
256 IPs
AS201992
JSC Development Bank of the Republic of Belarus
256 IPs
AS60655
CJSC Belarusian Potash Company
256 IPs
AS62197
CJSC VTB Bank (Belarus)
256 IPs
AS39426
Advanced Chemistry Development Inc.
256 IPs
AS210153
LLC Synesis Stratus
256 IPs
AS62208
Liner Limited Liability Company
256 IPs
AS56920
Light Well Organisation Ltd
256 IPs
AS49526
Joint-stock company "Minsk Transit Bank"
256 IPs
How litport is different?
Litport is designed and managed to provide you highest data quality and guaranteed anonymity.

Competitive pricing
We offer not only best prices among our competitors, but most flexible and advanced plans. Private devices, shared devices and shared pools.

Anonymous Proxies
All proxies in our system are anonymous. We don't use any extra headers keeping private your original IP and location.

Top tier hardware
Our infrastructure is based on enterprise-level hardware to provide maximum security, sustainability and uptime.
Wanna try best proxy solution? It is fast and easy.