Mobile proxy servers in Navapolatsk, Vitebsk Region
Become one of Internet users in Navapolatsk with clean residential IP.
Leverage our sophisticated technology to get as many residential IPs as possible. Fast IP rotation.
We use only real sim-card and enterprise grade hardware to get top 4G/LTE speeds. Satisfaction guarantee, 100% moneyback.

940 GB
of data processed within past 24 hours

45% faster
than the mobile residential proxy market average

470,236 unique IPs
were used by our clients within past 24 hours
Other big cities in Belarus
Work with any software and any website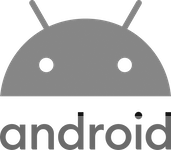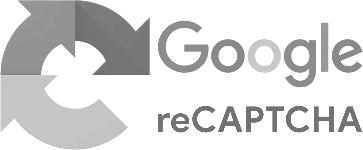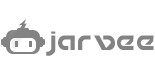 We guarantee work with any software that support HTTP proxies. In case of any issues our support will always help you to set it up.
Biggest ASNs in Belarus
AS205820
Unitary enterprise A1
11,264 IPs
AS20852
Unitary enterprise A1
7,936 IPs
AS60330
Belarusian Cloud Technologies JLLC
7,168 IPs
AS21274
State Scientific Enterprise 'United Institute of Informatics Problems of National Academy of Sciences of Belarus' (UIIP NASB)
6,144 IPs
AS28849
JSC GLOBALONEBEL
4,352 IPs
AS21236
Additional Liability Company Aichyna Plus
3,328 IPs
AS202090
Aktivnie Tehnologii LLC
3,072 IPs
AS209283
ITGLOBALCOM BEL LLC
2,304 IPs
AS49243
The state institution The Main Economic Office of the Administrative Affairs Office of the President of the Republic of Belarus
1,024 IPs
AS50929
Company with additional Liability "Advanced Technology"
1,024 IPs
AS60280
Republican Unitary Enterprise National Traffic Exchange Center
1,024 IPs
AS5498
Institution Central Information and Analytical Center at the Ministry of Education of Belarus
1,024 IPs
AS51276
Limited Responsibility Society KomProektServis
512 IPs
AS44272
Pinskiy internet Provider Limited
512 IPs
AS202387
Republican Unitary Enterprise Production Association Belorusneft
512 IPs
AS58076
Joint-venture company with limited liability Game Stream
256 IPs
AS44218
China Telecom Europe Ltd.
256 IPs
AS62170
JSC "BPS-Sberbank"
256 IPs
AS56920
Light Well Organisation Ltd
256 IPs
AS62208
Liner Limited Liability Company
256 IPs
AS48340
Axioma-Service Limited
256 IPs
AS50205
Banking and Financial Network JSC
256 IPs
How litport is different?
Litport provide private solutions since 2008, and offer public services since 2019. We are here to change the game.

Competitive pricing
We offer not only best prices among our competitors, but most flexible and advanced plans. Private devices, shared devices and shared pools.

Solid foundation
Proxy servers are the foundation to many business processes. We provide the top quality, so you can build safely and fast to succeed in your goals.

Our own infrastructure
We own our devices and have a dedicated team to manage it 24/7/365. This way we can guarantee the best quality on the market.

Rotating proxies
Our rotating proxy network let you get a new IP without any effort, thanks to our advanced proxy rotation. You can get IP from the same location or you can switch to another city, state or even country. All based on your rotation settings.

Real support
We don't use robots to reply on your messages. Your question will be solved by top quality engineers of our support team. We also offer support via Skype, Telegram and email.

Satisfaction guarantee
Order any package, give it a test. If it doesn't work for you, we will make 100% refund.
See our ToS for details.