Mobile proxy servers in Pinsk, Brest Region
There are 92k Internet users in Pinsk. Become one of them with our top quality proxy servers.
Leverage our sophisticated technology to get as many residential IPs as possible. Fast IP rotation.
We use only real sim-card and enterprise grade hardware to get top 4G/LTE speeds. No contracts, no commitments.

99.9% uptime
allows you to focus on your business goals

5,300
happy customers from all over the world

45% faster
than the mobile residential proxy market average
Other big cities in Belarus
Work with any software and any website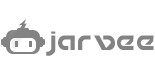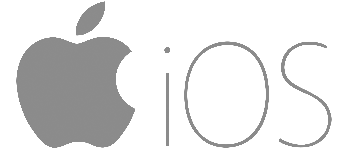 We guarantee work with any software that support HTTP proxies. In case of any issues our support will always help you to set it up.
Biggest ASNs in Belarus
AS25106
Mobile TeleSystems JLLC
241,920 IPs
AS42772
Unitary enterprise A1
191,232 IPs
AS42036
Gomelsky RTSC Garant JSC
40,704 IPs
AS12406
Business Network Ltd
20,480 IPs
AS34421
Telecom Media Systems JLLC
7,168 IPs
AS21274
State Scientific Enterprise 'United Institute of Informatics Problems of National Academy of Sciences of Belarus' (UIIP NASB)
6,144 IPs
AS50155
Grodno Information Networks, Ltd.
3,072 IPs
AS202090
Aktivnie Tehnologii LLC
3,072 IPs
AS56497
Company with additional liability New Technologies
1,792 IPs
AS50593
JSC "Transtelecom"
1,536 IPs
AS49091
Telecom-garant Limited
1,536 IPs
AS205155
Republican Unitary Enterprise National Centre of Electronic Services
1,024 IPs
AS60280
Republican Unitary Enterprise National Traffic Exchange Center
1,024 IPs
AS59861
Unitary Services Enterprise Urban Network System
768 IPs
AS44397
Unitary Enterprise Minsk Television Information Networks
512 IPs
AS60769
Parallelny mir Ltd.
512 IPs
AS35587
Public Association "Belarusian Railways"
256 IPs
AS50205
Banking and Financial Network JSC
256 IPs
AS50934
Belarussian National Technical University
256 IPs
AS62208
Liner Limited Liability Company
256 IPs
AS51584
ZepterBank Closed joint-stock company
256 IPs
AS48340
Axioma-Service Limited
256 IPs
AS60655
CJSC Belarusian Potash Company
256 IPs
AS56742
Belorussian-Russian Belgazprombank Joint Stock
256 IPs
AS39426
Advanced Chemistry Development Inc.
256 IPs
AS57192
Private Production Unitary Enterprise Sphera TV
256 IPs
Is it the best proxy provider?
Litport is designed and managed to provide you highest data quality and guaranteed anonymity.
—
Fast and reliable
Run your requests at blazing 4G/LTE speeds as high as 50 Mbps.
—
Proxy pool growth
We constantly work on expanding our proxy pool to give you the best possible geo coverage with fast speed and low latency.
—
Servers distribution
Our servers are located in different countries to provide you minimum ping to your proxy and get you maximum 4G/LTE speed.
—
HTTP Protocol
Our proxies can work with any software that support HTTP proxies. Need SOCKS5? No worries, just contact us.
—
Our own infrastructure
We own our devices and have a dedicated team to manage it 24/7/365. This way we can guarantee the best quality on the market.
—
Multiple ISPs
Most of our locations offer you multiple carriers to get maximum amount of unique mobile IPs in the area.