Mobile proxy servers in Polatski Rayon, Vitebsk Region
Become one of Internet users in Polatski Rayon with clean residential IP.
Leverage our sophisticated technology to get as many residential IPs as possible. Change IP via API on demand.
We use only real sim-card and enterprise grade hardware to get top 4G/LTE speeds. Only legal devices.

4,500
happy customers from all over the world

394 GB
of data processed within past 24 hours

219,445 unique IPs
were used by our clients within past 24 hours
Other big cities in Belarus
Work with any software and any website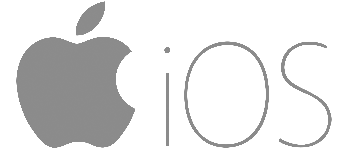 We guarantee work with any software that support HTTP proxies. In case of any issues our support will always help you to set it up.
Biggest ASNs in Belarus
AS25106
Mobile TeleSystems JLLC
241,920 IPs
AS42772
Unitary enterprise A1
191,232 IPs
AS42036
Gomelsky RTSC Garant JSC
40,704 IPs
AS12406
Business Network Ltd
20,480 IPs
AS60330
Belarusian Cloud Technologies JLLC
7,168 IPs
AS28849
JSC GLOBALONEBEL
4,352 IPs
AS202090
Aktivnie Tehnologii LLC
3,072 IPs
AS209283
ITGLOBALCOM BEL LLC
2,304 IPs
AS57331
Republican Unitary Enterprise Research and Development "Center of Information Resources and Communications"
2,048 IPs
AS56497
Company with additional liability New Technologies
1,792 IPs
AS50593
JSC "Transtelecom"
1,536 IPs
AS49091
Telecom-garant Limited
1,536 IPs
AS50176
Prizma Additional Liability Company
1,280 IPs
AS6697
Republican Unitary Telecommunication Enterprise Beltelecom
1,067 IPs
AS50929
Company with additional Liability "Advanced Technology"
1,024 IPs
AS60769
Parallelny mir Ltd.
512 IPs
AS202324
Konstanta-Brest Ltd , Belarus ISP company
512 IPs
AS44397
Unitary Enterprise Minsk Television Information Networks
512 IPs
AS35587
Public Association "Belarusian Railways"
256 IPs
AS34921
National State Teleradio Company of the Republic of Belarus
256 IPs
AS62351
Municipal unitary company Novopolotsk city "Novopolotsk cable television "Vector"
256 IPs
AS61235
Complementary liability company TUT and TAM Logistics
256 IPs
AS56742
Belorussian-Russian Belgazprombank Joint Stock
256 IPs
AS62208
Liner Limited Liability Company
256 IPs
How litport is different?
Litport is designed and managed to provide you highest data quality and guaranteed anonymity.

Only legal devices
Our network consists of only legal endpoints which is 100% under our control. We don't use any botnets, malware, or infected IoT devices.

Scalable solutions
We serve companies at any sizes. From small startups to test an idea to enterprises to serve millions of requests.

Proxy pool growth
We constantly work on expanding our proxy pool to give you the best possible geo coverage with fast speed and low latency.
Wanna try best proxy solution? It is fast and easy.