Mobile proxy servers in Vidzy, Vitebsk Region
Become one of Internet users in Vidzy with clean residential IP.
Leverage our sophisticated technology to get as many residential IPs as possible. No CAPTCHAs, blocks and verifications.
We use only real sim-card and enterprise grade hardware to get top 4G/LTE speeds. Fast IP rotation.

877 GB
of data processed within past 24 hours

32% better
than the mobile residential proxy market average

4,500
happy customers from all over the world
Other big cities in Belarus
Work with any software and any website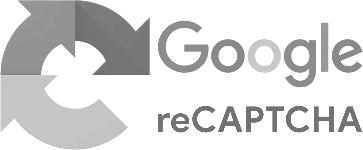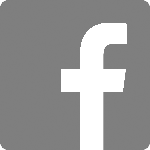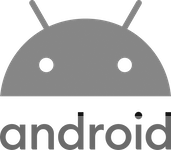 We guarantee work with any software that support HTTP proxies. In case of any issues our support will always help you to set it up.
Biggest ASNs in Belarus
AS25106
Mobile TeleSystems JLLC
241,920 IPs
AS205820
Unitary enterprise A1
11,264 IPs
AS50334
Join stock Grodno Regional Techno Commercial Centre GARANT
9,216 IPs
AS21274
State Scientific Enterprise 'United Institute of Informatics Problems of National Academy of Sciences of Belarus' (UIIP NASB)
6,144 IPs
AS28849
JSC GLOBALONEBEL
4,352 IPs
AS50685
United Networks Ltd.
2,816 IPs
AS33973
Epam Systems FLLC
1,536 IPs
AS50176
Prizma Additional Liability Company
1,280 IPs
AS50294
Private services Unitary Enterprise Vash Internet
1,280 IPs
AS60744
A.V. Luikov Heat and Mass Transfer Institute of the National Academy of Sciences of Belarus
1,024 IPs
AS5498
Institution Central Information and Analytical Center at the Ministry of Education of Belarus
1,024 IPs
AS205155
Republican Unitary Enterprise National Centre of Electronic Services
1,024 IPs
AS202324
Konstanta-Brest Ltd , Belarus ISP company
512 IPs
AS44272
Pinskiy internet Provider Limited
512 IPs
AS39426
Advanced Chemistry Development Inc.
256 IPs
AS62351
Municipal unitary company Novopolotsk city "Novopolotsk cable television "Vector"
256 IPs
AS35668
Municipal Unitary Enterprise "Information Technologies Center Minsk City Executive Committee"
256 IPs
AS60611
Closed Joint Stock Company "Alfa-Bank"
256 IPs
AS56920
Light Well Organisation Ltd
256 IPs
AS62170
JSC "BPS-Sberbank"
256 IPs
AS51584
ZepterBank Closed joint-stock company
256 IPs
AS13171
Belarusian State University
256 IPs
AS62197
CJSC VTB Bank (Belarus)
256 IPs
AS57135
Open joint-stock company "Naftan"
256 IPs
Is it the best proxy provider?
Litport is designed and managed to provide you highest data quality and guaranteed anonymity.
—
Unmetered Bandwidth
There are no limitations on data transfer. Focus on your business, don't worry about traffic.
—
IP rotation
Change IP address every X minutes for maximum anonymity and geographic coverage.
—
Fast IP rotation
On most of our plans and proxies your IP will rotate instantly. In some cases it may take up to 20-30 seconds.
—
Flexible pricing policy
In most of our locations we provide flexible packages that allow you to get best price and features ratio.
—
Private devices
All of our proxies are completely private and are not public proxies in any form.
—
Satisfaction guarantee
Order any package, give it a test. If it doesn't work for you, we will make 100% refund.
See our ToS for details.