Mobile proxy servers in Kuopio, Pirkanmaa
There are 64k Internet users in Kuopio. Become one of them with our top quality proxy servers.
Leverage our sophisticated technology to get as many residential IPs as possible. No CAPTCHAs, blocks and verifications.
We use only real sim-card and enterprise grade hardware to get top 4G/LTE speeds. Competitive and flexible pricing.

45% faster
than the mobile residential proxy market average

573,982 unique IPs
were used by our clients within past 24 hours

99.9% uptime
allows you to focus on your business goals
Other big cities in Finland
Work with any software and any website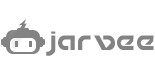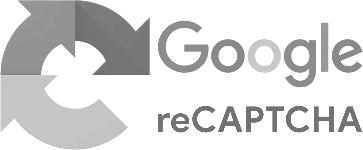 We guarantee work with any software that support HTTP proxies. In case of any issues our support will always help you to set it up.
Biggest ASNs in Finland
AS1741
CSC - Tieteen tietotekniikan keskus Oy
746,240 IPs
AS41701
Capgemini Finland Oy
132,864 IPs
AS29601
UPM-Kymmene Oyj
74,752 IPs
AS24751
Jakobstadsnejdens Telefon Ab
50,432 IPs
AS3238
Alands Telekommunikation Ab
40,960 IPs
AS200996
Suomen Kuntaliitto ry
36,096 IPs
AS29240
Viria Security Oy
20,224 IPs
AS57732
Ikaalisten-Parkanon Puhelin Osakeyhtio Ltd
10,240 IPs
AS51765
Oy Crea Nova Hosting Solution Ltd
9,472 IPs
AS21348
Lounea Palvelut Oy
8,192 IPs
AS199480
Alajarven Puhelinosuuskunta, JAPO
8,192 IPs
AS12659
European Backbone Networks Inc.
8,192 IPs
AS45010
EuroQuest Oy Ltd
6,144 IPs
AS58340
Napapiirin Kuituverkot Oy
6,144 IPs
AS203940
Kalajoen Kaupunki
5,120 IPs
AS50290
Valtion tieto - Ja viestintatekniikkakeskus Valtori
5,120 IPs
AS16228
Pohjoisen Keski-Suomen Verkkopalvelut Oy
4,096 IPs
AS30754
Parliament of Finland
4,096 IPs
Why litport?
Litport is designed and managed to provide you highest data quality and guaranteed anonymity.
—
Scalable solutions
We serve companies at any sizes. From small startups to test an idea to enterprises to serve millions of requests.
—
Flexible pricing policy
In most of our locations we provide flexible packages that allow you to get best price and features ratio.
—
Satisfaction guarantee
Order any package, give it a test. If it doesn't work for you, we will make 100% refund.
See our ToS for details.
—
Multiple ISPs
Most of our locations offer you multiple carriers to get maximum amount of unique mobile IPs in the area.
—
Backconnect Proxies
Our residential backconnect proxies manage IP rotation, you don't need to change any settings. Get new IP address every X minutes, or change it manually via API.
—
HTTP Protocol
Our proxies can work with any software that support HTTP proxies. Need SOCKS5? No worries, just contact us.