Mobile proxy servers in Chaniá, Crete Region
There are 55k Internet users in Chaniá. Become one of them with our top quality proxy servers.
Leverage our sophisticated technology to get as many residential IPs as possible. Competitive and flexible pricing.
We use only real sim-card and enterprise grade hardware to get top 4G/LTE speeds. Only legal devices.

4,700
happy customers from all over the world

32% better
than the mobile residential proxy market average

99.9% uptime
allows you to focus on your business goals
Other big cities in Greece
Work with any software and any website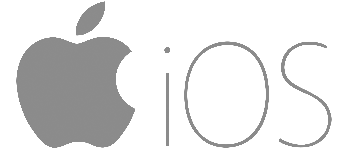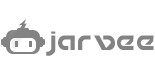 We guarantee work with any software that support HTTP proxies. In case of any issues our support will always help you to set it up.
Biggest ASNs in Greece
AS3329
VODAFONE-PANAFON HELLENIC TELECOMMUNICATIONS COMPANY SA
941,312 IPs
AS5408
National Infrastructures for Research and Technology S.A.
244,992 IPs
AS3260
INTRACOM S.A. TELECOM SOLUTIONS
66,560 IPs
AS8278
Technical University of Crete
65,536 IPs
AS3323
National Technical University of Athens
65,536 IPs
AS8643
University of Athens
51,712 IPs
AS6744
Computer Technology Institute and Press
32,768 IPs
AS8499
Space Hellas S.A.
8,192 IPs
AS8617
University of the Aegean
8,192 IPs
AS200736
MEDIANET INVEST M.I.K.E
7,936 IPs
AS20551
Technological Educational Institute (T.E.I.) of Patras
2,304 IPs
AS15439
Bank Eurobank Ergasias S.A.
2,048 IPs
AS15690
NATIONAL OBSERVATORY OF ATHENS
1,280 IPs
AS207767
FERMORITE Systems, Applications and Services on IT and Technology IKE
1,280 IPs
AS202640
Stavros Niarchos Foundation Cultural Center A.E.
1,024 IPs
AS208108
GREECE TELECOM I.K.E.
1,024 IPs
AS206652
Ioannis Roditis trading as Greekstream Networks
1,024 IPs
AS20813
Hellenic Open University
1,024 IPs
AS206529
N. & A KANOURAS GP trading as Metadosis GP
1,024 IPs
AS208785
FTN Tilepikoinonies MEPE
1,024 IPs
AS49582
UPSTREAM TELECOMMUNICATIONS AND SOFTWARE SYSTEMS S.A.
1,024 IPs
AS199370
Athens International Airport SA
1,024 IPs
AS35446
INTRASOFT International S.A.
512 IPs
Is it the best proxy provider?
Litport provide private solutions since 2008, and offer public services since 2019. We are here to change the game.

Real support
We don't use robots to reply on your messages. Your question will be solved by top quality engineers of our support team. We also offer support via Skype, Telegram and email.

Top tier hardware
Our infrastructure is based on enterprise-level hardware to provide maximum security, sustainability and uptime.

Solid foundation
Proxy servers are the foundation to many business processes. We provide the top quality, so you can build safely and fast to succeed in your goals.
Wanna try best proxy solution? It is fast and easy.