Mobile proxy servers in Győr, Győr-Moson-Sopron County
There are 95k Internet users in Győr. Become one of them with our top quality proxy servers.
Leverage our sophisticated technology to get as many residential IPs as possible. Only legal devices.
We use only real sim-card and enterprise grade hardware to get top 4G/LTE speeds. Real engineers in support team.

45% faster
than the mobile residential proxy market average

589,195 unique IPs
were used by our clients within past 24 hours

99.9% uptime
allows you to focus on your business goals
Other big cities in Hungary
Work with any software and any website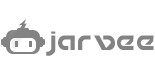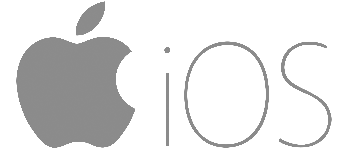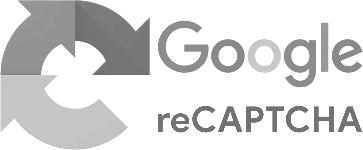 We guarantee work with any software that support HTTP proxies. In case of any issues our support will always help you to set it up.
Biggest ASNs in Hungary
AS8448
Telenor Hungary plc
430,080 IPs
AS12301
Invitech ICT Services Kft.
389,632 IPs
AS21334
Vodafone Hungary Ltd.
185,344 IPs
AS31581
National Infocommunications Service Company Limited by Shares
131,072 IPs
AS35311
PR-TELECOM ZRt.
82,944 IPs
AS8990
ANTENNA HUNGARIA Magyar Musorszoro es Radiohirkozlesi Zartkoruen Mukodo Reszvenytarsasag
68,352 IPs
AS3314
MTA Wigner Fizikai Kutatokozpont
65,536 IPs
AS3219
Ministry of Local Government and Regional Development
65,536 IPs
AS6711
University of Szeged
65,536 IPs
AS42232
PARISAT Tavkozlesi es Szolgaltato Korlatolt Felelossegu Tarsasag
18,432 IPs
AS50181
KabelszatNet-2002. Musoreloszto es Kereskedelmi Kft.
13,312 IPs
AS62214
RackForest Kft.
11,008 IPs
AS44419
Vac City KabelTV Ltd.
10,240 IPs
AS28924
INTEGRITY Informatics Ltd.
9,472 IPs
AS15555
Magyar Telekom plc.
9,216 IPs
AS34655
DuoDecad IT Services Luxembourg S.a r.l.
7,680 IPs
AS201237
ON LINE SYSTEM KFT.
7,168 IPs
AS47159
Celldomolki Kabeltelevizio Kft.
6,912 IPs
AS47116
Intellihome Tavkozlesi Szolgaltato Kft
6,144 IPs
AS41015
GELKA HIRTECH KFT
4,096 IPs
AS59869
Szentgotthardi Varosi Televizio es Kabeluzemelteto KHT
4,096 IPs
AS43928
MVMI Informationtechnologies Service Centre Ltd.
3,072 IPs
AS44460
MEDIACENTER HUNGARY INFORMATIKAI SZOLGALTATO ES UZEMELTETO kft
3,072 IPs
AS200076
Klapka Gyorgy Lakasfenntarto Szovetkezet
3,072 IPs
AS12303
Council of Hungarian Internet Providers
2,816 IPs
AS200940
T-Systems Magyarorszag zrt
2,048 IPs
AS206974
HungaroPower Kft
2,048 IPs
AS43749
Happymed Healthcare and IT Provider Co. Ltd.
2,048 IPs
Is it the best proxy provider?
Litport provide private solutions since 2008, and offer public services since 2019. We are here to change the game.

Proxy pool growth
We constantly work on expanding our proxy pool to give you the best possible geo coverage with fast speed and low latency.

HTTP Protocol
Our proxies can work with any software that support HTTP proxies. Need SOCKS5? No worries, just contact us.

Authentication by user/pass or by IP
Easily authenticate using username and password, or whitelist your IP as an alternative.

Unmetered Bandwidth
There are no limitations on data transfer. Focus on your business, don't worry about traffic.

Scalable solutions
We serve companies at any sizes. From small startups to test an idea to enterprises to serve millions of requests.

Backconnect Proxies
Our residential backconnect proxies manage IP rotation, you don't need to change any settings. Get new IP address every X minutes, or change it manually via API.