Mobile proxy servers in Bergamo, Lombardy
There are 140k Internet users in Bergamo. Become one of them with our top quality proxy servers.
Leverage our sophisticated technology to get as many residential IPs as possible. Satisfaction guarantee, 100% moneyback.
We use only real sim-card and enterprise grade hardware to get top 4G/LTE speeds. Change IP via API on demand.

99.9% uptime
allows you to focus on your business goals

45% faster
than the mobile residential proxy market average

526,065 unique IPs
were used by our clients within past 24 hours
Other big cities in Italy
Work with any software and any website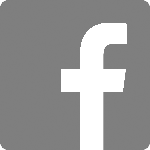 We guarantee work with any software that support HTTP proxies. In case of any issues our support will always help you to set it up.
Biggest ASNs in Italy
AS3302
IRIDEOS S.P.A.
319,488 IPs
AS24771
Fiat Information Technology, Excellence and Methods S.p.A.
197,120 IPs
AS5602
IRIDEOS S.P.A.
125,184 IPs
AS5396
IRIDEOS S.P.A.
118,272 IPs
AS20746
Telecom Italia S.p.A.
118,016 IPs
AS44957
Vodafone Italia S.p.A.
98,560 IPs
AS20981
InnovaPuglia SpA
65,536 IPs
AS61315
SED Multitel s.r.l.
49,152 IPs
AS34081
INCUBATEC GmbH - Srl
38,912 IPs
AS5382
PLANET SERVICE SRL
32,768 IPs
AS8660
Italiaonline S.p.A.
28,672 IPs
AS47408
Mandarin S.p.A.
16,384 IPs
AS3275
CINECA CONSORZIO INTERUNIVERSITARIO
16,384 IPs
AS52030
Server Plan S.r.l.
15,616 IPs
AS200043
CESENA NET S.R.L.
15,360 IPs
AS9076
PA EVOLUTION S.R.L.
14,336 IPs
Is it the best proxy provider?
Litport is designed and managed to provide you highest data quality and guaranteed anonymity.
—
Multiple ISPs
Most of our locations offer you multiple carriers to get maximum amount of unique mobile IPs in the area.
—
Scalable solutions
We serve companies at any sizes. From small startups to test an idea to enterprises to serve millions of requests.
—
Unmetered Bandwidth
There are no limitations on data transfer. Focus on your business, don't worry about traffic.
—
Satisfaction guarantee
Order any package, give it a test. If it doesn't work for you, we will make 100% refund.
See our ToS for details.
—
Sticky IP address
Sticky session is important for testing and many other purposes, we know it. Our rotation settings provide maximum flexibility to get new IP only when you need it.
—
Automated setup
For most of our proxies setup process work automatically, you get your proxy within minutes after the payment.