Mobile proxy servers in Assen, Drenthe
There are 44k Internet users in Assen. Become one of them with our top quality proxy servers.
Leverage our sophisticated technology to get as many residential IPs as possible. Competitive and flexible pricing.
We use only real sim-card and enterprise grade hardware to get top 4G/LTE speeds. Change IP via API on demand.

5,400
happy customers from all over the world

45% faster
than the mobile residential proxy market average

99.9% uptime
allows you to focus on your business goals
Other big cities in Netherlands The
Work with any software and any website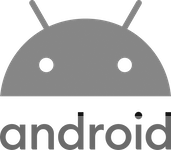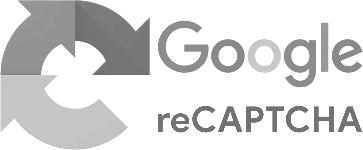 We guarantee work with any software that support HTTP proxies. In case of any issues our support will always help you to set it up.
Biggest ASNs in Netherlands The
AS50266
T-Mobile Thuis BV
578,048 IPs
AS60781
LeaseWeb Netherlands B.V.
439,040 IPs
AS15670
Tele2 Nederland B.V.
182,272 IPs
AS39647
Enreach Netherlands B.V.
130,304 IPs
AS39855
Mod Mission Critical LLC
106,752 IPs
AS24753
Globecomm Europe B.V.
91,136 IPs
AS47863
Stichting Digitale Snelweg Kennemerland
67,584 IPs
AS42808
NTT Global Networks Incorporated
66,048 IPs
AS44074
Koninklijke Cooperatieve Bloemenveiling FloraHolland U.A.
65,536 IPs
AS208717
Remco van Zuijlen
65,536 IPs
AS41960
Nextpertise B.V.
45,824 IPs
AS35467
DataDiensten Fryslan B.V.
45,056 IPs
AS25459
NedZone Internet BV
45,056 IPs
AS34968
Trixit Holding B.V.
37,888 IPs
AS42707
e-Quest IT Projecten B.V.
33,792 IPs
AS25542
Dutch Cloud B.V.
33,280 IPs
AS49453
Global Layer B.V.
28,416 IPs
AS57112
F2X Operator B.V.
27,648 IPs
AS20559
Fundaments B.V.
27,136 IPs
Why litport?
Litport provide private solutions since 2008, and offer public services since 2019. We are here to change the game.

Scalable solutions
We serve companies at any sizes. From small startups to test an idea to enterprises to serve millions of requests.

Sticky IP address
Sticky session is important for testing and many other purposes, we know it. Our rotation settings provide maximum flexibility to get new IP only when you need it.

Authentication by user/pass or by IP
Easily authenticate using username and password, or whitelist your IP as an alternative.
Wanna try best proxy solution? It is fast and easy.