Mobile proxy servers in Makhachkala, Republic of Dagestan
There are 388k Internet users in Makhachkala. Become one of them with our top quality proxy servers.
Leverage our sophisticated technology to get as many residential IPs as possible. No CAPTCHAs, blocks and verifications.
We use only real sim-card and enterprise grade hardware to get top 4G/LTE speeds. No contracts, no commitments.

534,679 unique IPs
were used by our clients within past 24 hours

99.9% uptime
allows you to focus on your business goals

5,100
happy customers from all over the world
Other big cities in Russia
Work with any software and any website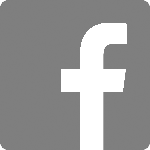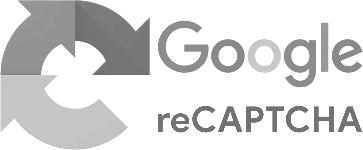 We guarantee work with any software that support HTTP proxies. In case of any issues our support will always help you to set it up.
Biggest ASNs in Russia
AS42610
PJSC Rostelecom
523,264 IPs
AS12332
PJSC Rostelecom
303,104 IPs
AS49505
OOO Network of data-centers Selectel
275,200 IPs
AS3267
The federal state autonomous educational establishment of additional professional education Center of Realization of State Educational Policy and Informational Technologies
272,640 IPs
AS41733
Perspectiva Ltd.
262,144 IPs
AS12683
PJSC Rostelecom
198,656 IPs
AS25490
PJSC Rostelecom
188,928 IPs
AS12695
LLC Digital Network
180,992 IPs
AS12668
LLC KomTehCentr
152,576 IPs
AS12768
JSC ER-Telecom Holding
152,064 IPs
AS31514
OOO Trivon Networks
139,520 IPs
AS29124
Iskratelecom CJSC
134,400 IPs
AS33934
PJSC Rostelecom
119,808 IPs
AS42682
JSC ER-Telecom Holding
116,992 IPs
AS34145
JSC ER-Telecom Holding
97,280 IPs
AS31036
JSC ER-Telecom Holding
95,232 IPs
AS197695
Domain names registrar REG.RU, Ltd
71,680 IPs
AS51645
JSC ER-Telecom Holding
68,096 IPs
AS13056
PJSC Rostelecom
67,072 IPs
AS2875
Joint Institute for Nuclear Research
65,536 IPs
AS8443
PJSC Rostelecom
65,536 IPs
AS41843
JSC ER-Telecom Holding
64,000 IPs
Why litport?
Litport provide private solutions since 2008, and offer public services since 2019. We are here to change the game.
—
Top tier hardware
Our infrastructure is based on enterprise-level hardware to provide maximum security, sustainability and uptime.
—
Automated setup
For most of our proxies setup process work automatically, you get your proxy within minutes after the payment.
—
Fast IP rotation
On most of our plans and proxies your IP will rotate instantly. In some cases it may take up to 20-30 seconds.
—
Flexible pricing policy
In most of our locations we provide flexible packages that allow you to get best price and features ratio.
—
Backconnect Proxies
Our residential backconnect proxies manage IP rotation, you don't need to change any settings. Get new IP address every X minutes, or change it manually via API.
—
Authentication by user/pass or by IP
Easily authenticate using username and password, or whitelist your IP as an alternative.