Mobile proxy servers in Miass, Chelyabinsk Oblast
There are 117k Internet users in Miass. Become one of them with our top quality proxy servers.
Leverage our sophisticated technology to get as many residential IPs as possible. Change IP via API on demand.
We use only real sim-card and enterprise grade hardware to get top 4G/LTE speeds. Fast IP rotation.

45% faster
than the mobile residential proxy market average

158 GB
of data processed within past 24 hours

110,520 unique IPs
were used by our clients within past 24 hours
Other big cities in Russia
Work with any software and any website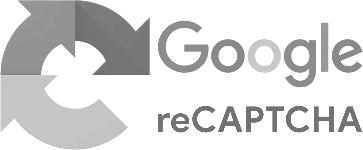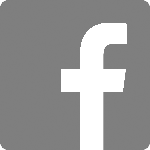 We guarantee work with any software that support HTTP proxies. In case of any issues our support will always help you to set it up.
Biggest ASNs in Russia
AS31200
Novotelecom Ltd
504,832 IPs
AS20485
Joint Stock Company TransTeleCom
353,792 IPs
AS39927
E-Light-Telecom Ltd.
352,768 IPs
AS3267
The federal state autonomous educational establishment of additional professional education Center of Realization of State Educational Policy and Informational Technologies
272,640 IPs
AS25515
PJSC Rostelecom
234,496 IPs
AS15774
Joint Stock Company TransTeleCom
232,704 IPs
AS12683
PJSC Rostelecom
198,656 IPs
AS25490
PJSC Rostelecom
188,928 IPs
AS35154
PJSC Rostelecom
147,456 IPs
AS29124
Iskratelecom CJSC
134,400 IPs
AS33934
PJSC Rostelecom
119,808 IPs
AS21017
PJSC Rostelecom
114,688 IPs
AS13118
PJSC Rostelecom
111,104 IPs
AS51570
JSC ER-Telecom Holding
109,824 IPs
AS16301
PJSC Rostelecom
90,112 IPs
AS34137
PJSC Rostelecom
90,112 IPs
AS50340
OOO Network of data-centers Selectel
83,712 IPs
AS48524
INTERRA telecommunications group, Ltd.
64,512 IPs
AS41843
JSC ER-Telecom Holding
64,000 IPs
AS25408
JSC ER-Telecom Holding
62,976 IPs
AS56420
JSC ER-Telecom Holding
62,208 IPs
Is it the best proxy provider?
Litport provide private solutions since 2008, and offer public services since 2019. We are here to change the game.

Automated setup
For most of our proxies setup process work automatically, you get your proxy within minutes after the payment.

HTTP Protocol
Our proxies can work with any software that support HTTP proxies. Need SOCKS5? No worries, just contact us.

100% ethical and legal
No virus-infected computers, hacked phones and IoT. Our services are based on official contracts with mobile carriers around the world.

Shared or private
Our plans will satisfy any needs. Private devices, shared devices and shared pools. Save money and get the best performance.

Multiple ISPs
Most of our locations offer you multiple carriers to get maximum amount of unique mobile IPs in the area.

1 day plans
We have plans for just one day. Get it for quick use and testing purposes.