Mobile proxy servers in Penza, Penza Oblast
There are 359k Internet users in Penza. Become one of them with our top quality proxy servers.
Leverage our sophisticated technology to get as many residential IPs as possible. No contracts, no commitments.
We use only real sim-card and enterprise grade hardware to get top 4G/LTE speeds. No CAPTCHAs, blocks and verifications.

148,642 unique IPs
were used by our clients within past 24 hours

902 GB
of data processed within past 24 hours

45% faster
than the mobile residential proxy market average
Other big cities in Russia
Work with any software and any website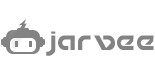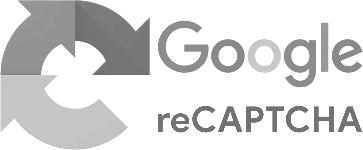 We guarantee work with any software that support HTTP proxies. In case of any issues our support will always help you to set it up.
Biggest ASNs in Russia
AS42610
PJSC Rostelecom
523,264 IPs
AS31200
Novotelecom Ltd
504,832 IPs
AS25513
PJSC Moscow city telephone network
465,664 IPs
AS12332
PJSC Rostelecom
303,104 IPs
AS2854
LLC Orange Business Services
265,216 IPs
AS8615
Central Telegraph Public Joint-stock Company
262,144 IPs
AS25515
PJSC Rostelecom
234,496 IPs
AS31514
OOO Trivon Networks
139,520 IPs
AS12772
JSC ER-Telecom Holding
123,136 IPs
AS33934
PJSC Rostelecom
119,808 IPs
AS34145
JSC ER-Telecom Holding
97,280 IPs
AS34137
PJSC Rostelecom
90,112 IPs
AS47165
Omskie kabelnye seti Ltd.
89,088 IPs
AS50340
OOO Network of data-centers Selectel
83,712 IPs
AS34584
PJSC Rostelecom
78,080 IPs
AS8595
OOO WestCall Ltd.
73,728 IPs
AS8443
PJSC Rostelecom
65,536 IPs
AS41843
JSC ER-Telecom Holding
64,000 IPs
AS25408
JSC ER-Telecom Holding
62,976 IPs
AS56420
JSC ER-Telecom Holding
62,208 IPs
AS6863
PJSC Rostelecom
61,696 IPs
Is it the best proxy provider?
Litport provide private solutions since 2008, and offer public services since 2019. We are here to change the game.
—
Proxy pool growth
We constantly work on expanding our proxy pool to give you the best possible geo coverage with fast speed and low latency.
—
No blocks, no CAPTCHAs
Run your accounts and requests smoothly and forget about blocks, EV/PVs and CAPTCHAs.
—
Authentication by user/pass or by IP
Easily authenticate using username and password, or whitelist your IP as an alternative.
—
Our own infrastructure
We own our devices and have a dedicated team to manage it 24/7/365. This way we can guarantee the best quality on the market.
—
Unmetered Bandwidth
There are no limitations on data transfer. Focus on your business, don't worry about traffic.
—
IP rotation
Change IP address every X minutes for maximum anonymity and geographic coverage.