Mobile proxy servers in Saratov, Saratov Oblast
There are 590k Internet users in Saratov. Become one of them with our top quality proxy servers.
Leverage our sophisticated technology to get as many residential IPs as possible. No CAPTCHAs, blocks and verifications.
We use only real sim-card and enterprise grade hardware to get top 4G/LTE speeds. No contracts, no commitments.

32% better
than the mobile residential proxy market average

99.9% uptime
allows you to focus on your business goals

746,104 unique IPs
were used by our clients within past 24 hours
Other big cities in Russia
Work with any software and any website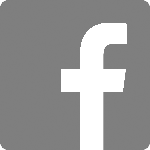 We guarantee work with any software that support HTTP proxies. In case of any issues our support will always help you to set it up.
Biggest ASNs in Russia
AS31200
Novotelecom Ltd
504,832 IPs
AS20485
Joint Stock Company TransTeleCom
353,792 IPs
AS39927
E-Light-Telecom Ltd.
352,768 IPs
AS21127
JSC Zap-Sib TransTeleCom, Novosibirsk
232,448 IPs
AS12668
LLC KomTehCentr
152,576 IPs
AS29124
Iskratelecom CJSC
134,400 IPs
AS12772
JSC ER-Telecom Holding
123,136 IPs
AS33934
PJSC Rostelecom
119,808 IPs
AS42682
JSC ER-Telecom Holding
116,992 IPs
AS21017
PJSC Rostelecom
114,688 IPs
AS8570
PJSC Rostelecom
102,400 IPs
AS34145
JSC ER-Telecom Holding
97,280 IPs
AS48642
Joint stock company For
86,272 IPs
AS34584
PJSC Rostelecom
78,080 IPs
AS34974
PJSC Rostelecom
73,728 IPs
AS5523
JSC CREDO-TELECOM
73,728 IPs
AS197695
Domain names registrar REG.RU, Ltd
71,680 IPs
AS13056
PJSC Rostelecom
67,072 IPs
AS6863
PJSC Rostelecom
61,696 IPs
How litport is different?
Litport is designed and managed to provide you highest data quality and guaranteed anonymity.
—
Proxy pool growth
We constantly work on expanding our proxy pool to give you the best possible geo coverage with fast speed and low latency.
—
Only legal devices
Our network consists of only legal endpoints which is 100% under our control. We don't use any botnets, malware, or infected IoT devices.
—
No contracts, no commitments
All our plans are short-term and can be cancelled at any time.
—
Multiple ISPs
Most of our locations offer you multiple carriers to get maximum amount of unique mobile IPs in the area.
—
Competitive pricing
We offer not only best prices among our competitors, but most flexible and advanced plans. Private devices, shared devices and shared pools.
—
Sticky IP address
Sticky session is important for testing and many other purposes, we know it. Our rotation settings provide maximum flexibility to get new IP only when you need it.