Mobile proxy servers in Skellefteå, Västerbotten County
There are 22k Internet users in Skellefteå. Become one of them with our top quality proxy servers.
Leverage our sophisticated technology to get as many residential IPs as possible. Only legal devices.
We use only real sim-card and enterprise grade hardware to get top 4G/LTE speeds. No CAPTCHAs, blocks and verifications.

45% faster
than the mobile residential proxy market average

684,774 unique IPs
were used by our clients within past 24 hours

4,600
happy customers from all over the world
Other big cities in Sweden
Work with any software and any website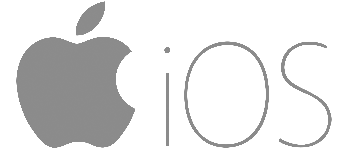 We guarantee work with any software that support HTTP proxies. In case of any issues our support will always help you to set it up.
Biggest ASNs in Sweden
AS1653
SUNET Swedish University Network
618,240 IPs
AS25176
AC-Net Externservice AB
123,392 IPs
AS39369
Availo Networks AB
108,288 IPs
AS2841
Chalmers University of Technology
67,584 IPs
AS2843
Linkopings universitet
67,584 IPs
AS2846
Lund University
66,304 IPs
AS47708
Sveriges Radio AB
65,792 IPs
AS44013
Sandvik IT Services AB
65,536 IPs
AS2831
Lulea Tekniska Universitet
65,536 IPs
AS15991
Swedish Tax Agency
65,536 IPs
AS39052
Skanska IT Nordic Sweden AB
57,344 IPs
AS58065
Packet Exchange Limited
54,272 IPs
AS200719
MissDomain Group AB
35,584 IPs
AS46805
Inter Connects Inc
31,744 IPs
AS52019
Oracle Svenska AB
30,720 IPs
AS48803
Mediateknik i Varberg AB
21,760 IPs
AS20626
Sandviken Energi AB
20,224 IPs
AS2839
Kungliga Tekniska Hogskolan
18,432 IPs
AS47155
ViaEuropa i Lund AB
17,408 IPs
AS34622
Bredband i Kristianstad AB
16,640 IPs
AS58343
Visolit Sweden AB
14,848 IPs
AS57208
Visolit Sweden AB
14,848 IPs
AS51132
Arkaden Konsult AB
14,592 IPs
How litport is different?
Litport is designed and managed to provide you highest data quality and guaranteed anonymity.

No blocks, no CAPTCHAs
Run your accounts and requests smoothly and forget about blocks, EV/PVs and CAPTCHAs.

Flexible pricing policy
In most of our locations we provide flexible packages that allow you to get best price and features ratio.

No contracts, no commitments
All our plans are short-term and can be cancelled at any time.

Multiple ISPs
Most of our locations offer you multiple carriers to get maximum amount of unique mobile IPs in the area.

IP rotation
Change IP address every X minutes for maximum anonymity and geographic coverage.

100% ethical and legal
No virus-infected computers, hacked phones and IoT. Our services are based on official contracts with mobile carriers around the world.