Mobile proxy servers in Horodok, Zhytomyr Oblast
Become one of Internet users in Horodok with clean residential IP.
Leverage our sophisticated technology to get as many residential IPs as possible. Satisfaction guarantee, 100% moneyback.
We use only real sim-card and enterprise grade hardware to get top 4G/LTE speeds. No contracts, no commitments.

4,500
happy customers from all over the world

708,170 unique IPs
were used by our clients within past 24 hours

725 GB
of data processed within past 24 hours
Other big cities in Ukraine
Work with any software and any website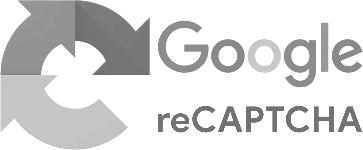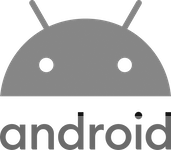 We guarantee work with any software that support HTTP proxies. In case of any issues our support will always help you to set it up.
Biggest ASNs in Ukraine
AS25229
Kyivski Telekomunikatsiyni Merezhi LLC
803,840 IPs
AS13188
CONTENT DELIVERY NETWORK LTD
410,624 IPs
AS39608
Lanet Network Ltd
271,872 IPs
AS6703
PRIVATE JOINT-STOCK COMPANY FARLEP-INVEST
214,272 IPs
AS3255
State Enterprise Scientific and Telecommunication Centre Ukrainian Academic and Research Network of the Institute for Condensed Matter Physics of the National Academy of Science of Ukraine (UARNet)
94,208 IPs
AS12294
PrJSC VF UKRAINE
73,728 IPs
AS25500
Association of users of Ukrainian Research & Academic Network URAN
32,768 IPs
AS43139
Maximum-Net LLC
30,208 IPs
AS41911
Lanet Network Ltd
26,624 IPs
AS48045
TOV Flagman Telecom
24,576 IPs
AS35362
Company with additional responsibility "Company "BEST"
24,576 IPs
AS200000
Hosting Ukraine LTD
23,040 IPs
AS12963
Scientific -Industrial Firm "Volz" Ltd
19,456 IPs
AS42396
PJSC Telesystems of Ukraine
18,688 IPs
AS34056
Kyiv Optic Networks ltd
17,920 IPs
AS50581
Ukrainian Telecommunication Group LLC
17,408 IPs
AS12872
ISP Fregat Ltd.
17,408 IPs
AS47678
"Sunline.net.ua" LTD
17,408 IPs
AS47800
TOV Teleradiocompany Intermedia
16,640 IPs
AS29013
Telecommunication company Link Telecom LTD
16,384 IPs
AS34248
VELTON.TELECOM Ltd
16,384 IPs
AS197726
Ukrainian Internet Names Center LTD
16,384 IPs
AS48964
Private Enterprise Enterra
16,128 IPs
Is it the best proxy provider?
Litport provide private solutions since 2008, and offer public services since 2019. We are here to change the game.
—
Unmetered Bandwidth
There are no limitations on data transfer. Focus on your business, don't worry about traffic.
—
Multiple ISPs
Most of our locations offer you multiple carriers to get maximum amount of unique mobile IPs in the area.
—
HTTP Protocol
Our proxies can work with any software that support HTTP proxies. Need SOCKS5? No worries, just contact us.
—
Proxy pool growth
We constantly work on expanding our proxy pool to give you the best possible geo coverage with fast speed and low latency.
—
No blocks, no CAPTCHAs
Run your accounts and requests smoothly and forget about blocks, EV/PVs and CAPTCHAs.
—
Real support
We don't use robots to reply on your messages. Your question will be solved by top quality engineers of our support team. We also offer support via Skype, Telegram and email.