Mobile proxy servers in Kyiv, Kiev
There are 2m Internet users in Kyiv. Become one of them with our top quality proxy servers.
Leverage our sophisticated technology to get as many residential IPs as possible. Fast IP rotation.
We use only real sim-card and enterprise grade hardware to get top 4G/LTE speeds. Only legal devices.

45% faster
than the mobile residential proxy market average

825,336 unique IPs
were used by our clients within past 24 hours

99.9% uptime
allows you to focus on your business goals
Other big cities in Ukraine
Work with any software and any website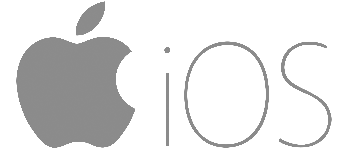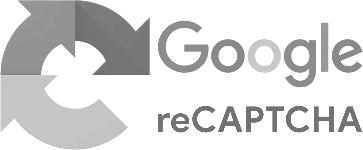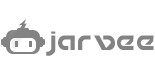 We guarantee work with any software that support HTTP proxies. In case of any issues our support will always help you to set it up.
Biggest ASNs in Ukraine
AS39608
Lanet Network Ltd
271,872 IPs
AS6877
PJSC Ukrtelecom
139,264 IPs
AS25133
LLC McLaut-Invest
104,192 IPs
AS34700
MAXNET TELECOM, LTD
91,136 IPs
AS20590
Donbass Electronic Communications Ltd.
66,048 IPs
AS43554
Cifrovye Dispetcherskie Sistemy
65,280 IPs
AS34187
LLC Renome-Service
34,304 IPs
AS28907
Internet Invest Ltd.
32,000 IPs
AS35362
Company with additional responsibility "Company "BEST"
24,576 IPs
AS202103
Lanet Network Ltd
24,576 IPs
AS200000
Hosting Ukraine LTD
23,040 IPs
AS48330
FOP Sinev Maksim Viktorovich
20,736 IPs
AS12963
Scientific -Industrial Firm "Volz" Ltd
19,456 IPs
AS48031
PE Ivanov Vitaliy Sergeevich
18,688 IPs
AS35530
Proline TM Ltd.
17,408 IPs
AS47678
"Sunline.net.ua" LTD
17,408 IPs
AS34248
VELTON.TELECOM Ltd
16,384 IPs
AS197726
Ukrainian Internet Names Center LTD
16,384 IPs
AS51522
DJANKOIONLINE Ltd
16,384 IPs
AS43258
Centr Servisnogo Oblslugovuvannya Ltd
15,616 IPs
AS20714
Merlin-Telekom LLC
14,336 IPs
AS25521
PJSC Industrial Media Network
13,824 IPs
AS196767
Inmart-Internet LTD
13,312 IPs
Why litport?
Litport provide private solutions since 2008, and offer public services since 2019. We are here to change the game.
—
Our own infrastructure
We own our devices and have a dedicated team to manage it 24/7/365. This way we can guarantee the best quality on the market.
—
Automated setup
For most of our proxies setup process work automatically, you get your proxy within minutes after the payment.
—
Multiple ISPs
Most of our locations offer you multiple carriers to get maximum amount of unique mobile IPs in the area.
—
Sharing know-how
You do web scraping, ad verification, SEO monitoring? We do that for many years on enterprise level. We know how to solve issues and how top quality proxy should work.
—
1 day plans
We have plans for just one day. Get it for quick use and testing purposes.
—
Top tier hardware
Our infrastructure is based on enterprise-level hardware to provide maximum security, sustainability and uptime.