Mobile proxy servers in Luhyny, Zhytomyr Oblast
Become one of Internet users in Luhyny with clean residential IP.
Leverage our sophisticated technology to get as many residential IPs as possible. Only legal devices.
We use only real sim-card and enterprise grade hardware to get top 4G/LTE speeds. No contracts, no commitments.

99.9% uptime
allows you to focus on your business goals

837,655 unique IPs
were used by our clients within past 24 hours

32% better
than the mobile residential proxy market average
Other big cities in Ukraine
Work with any software and any website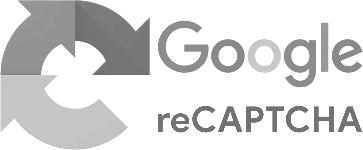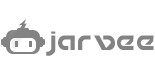 We guarantee work with any software that support HTTP proxies. In case of any issues our support will always help you to set it up.
Biggest ASNs in Ukraine
AS21497
PrJSC VF UKRAINE
348,160 IPs
AS3255
State Enterprise Scientific and Telecommunication Centre Ukrainian Academic and Research Network of the Institute for Condensed Matter Physics of the National Academy of Science of Ukraine (UARNet)
94,208 IPs
AS12294
PrJSC VF UKRAINE
73,728 IPs
AS29107
Private "Stock company "Sater"
54,016 IPs
AS34187
LLC Renome-Service
34,304 IPs
AS9205
"SATELIT SERVIS" Ltd
33,792 IPs
AS28907
Internet Invest Ltd.
32,000 IPs
AS43139
Maximum-Net LLC
30,208 IPs
AS15683
Domashnya Merezha, LLC
28,416 IPs
AS48045
TOV Flagman Telecom
24,576 IPs
AS6846
Joint Ukrainan-German Enterprise "INFOCOM" LLC
24,576 IPs
AS49332
SE Ltd Impulse TRK Impuls-TB
20,736 IPs
AS12963
Scientific -Industrial Firm "Volz" Ltd
19,456 IPs
AS34056
Kyiv Optic Networks ltd
17,920 IPs
AS8779
KhmelnitskInfocom LTD
16,896 IPs
AS48004
PE Tsibrankov Konstantin Igorevich
14,848 IPs
AS41665
Tehnologii Budushego LLC
14,336 IPs
AS20714
Merlin-Telekom LLC
14,336 IPs
AS57093
Yalta-TV KOM Ltd.
13,824 IPs
Why litport?
Litport provide private solutions since 2008, and offer public services since 2019. We are here to change the game.

Our own infrastructure
We own our devices and have a dedicated team to manage it 24/7/365. This way we can guarantee the best quality on the market.

Scalable solutions
We serve companies at any sizes. From small startups to test an idea to enterprises to serve millions of requests.

Proxy pool growth
We constantly work on expanding our proxy pool to give you the best possible geo coverage with fast speed and low latency.
Wanna try best proxy solution? It is fast and easy.