Mobile proxy servers in Rivne, Kirovohrad Oblast
There are 179k Internet users in Rivne. Become one of them with our top quality proxy servers.
Leverage our sophisticated technology to get as many residential IPs as possible. Real engineers in support team.
We use only real sim-card and enterprise grade hardware to get top 4G/LTE speeds. Satisfaction guarantee, 100% moneyback.

99.9% uptime
allows you to focus on your business goals

147,999 unique IPs
were used by our clients within past 24 hours

45% faster
than the mobile residential proxy market average
Other big cities in Ukraine
Work with any software and any website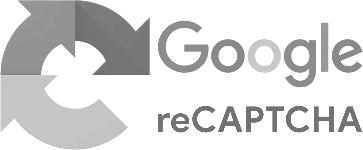 We guarantee work with any software that support HTTP proxies. In case of any issues our support will always help you to set it up.
Biggest ASNs in Ukraine
AS34058
Limited Liability Company lifecell
386,048 IPs
AS21497
PrJSC VF UKRAINE
348,160 IPs
AS39608
Lanet Network Ltd
271,872 IPs
AS3326
PRIVATE JOINT STOCK COMPANY DATAGROUP
160,256 IPs
AS34700
MAXNET TELECOM, LTD
91,136 IPs
AS31343
Intertelecom Ltd
61,952 IPs
AS34187
LLC Renome-Service
34,304 IPs
AS9205
"SATELIT SERVIS" Ltd
33,792 IPs
AS28907
Internet Invest Ltd.
32,000 IPs
AS45025
Online Technologies LTD
31,744 IPs
AS15683
Domashnya Merezha, LLC
28,416 IPs
AS6846
Joint Ukrainan-German Enterprise "INFOCOM" LLC
24,576 IPs
AS35362
Company with additional responsibility "Company "BEST"
24,576 IPs
AS202103
Lanet Network Ltd
24,576 IPs
AS48045
TOV Flagman Telecom
24,576 IPs
AS12872
ISP Fregat Ltd.
17,408 IPs
AS47678
"Sunline.net.ua" LTD
17,408 IPs
AS44416
Satellite Net Service LLC
16,640 IPs
AS197726
Ukrainian Internet Names Center LTD
16,384 IPs
AS24896
Intellectual Communications, Limited Liability Company
16,384 IPs
AS48964
Private Enterprise Enterra
16,128 IPs
AS48004
PE Tsibrankov Konstantin Igorevich
14,848 IPs
AS41665
Tehnologii Budushego LLC
14,336 IPs
AS25521
PJSC Industrial Media Network
13,824 IPs
Why litport?
Litport provide private solutions since 2008, and offer public services since 2019. We are here to change the game.

Rotating proxies
Our rotating proxy network let you get a new IP without any effort, thanks to our advanced proxy rotation. You can get IP from the same location or you can switch to another city, state or even country. All based on your rotation settings.

Our own infrastructure
We own our devices and have a dedicated team to manage it 24/7/365. This way we can guarantee the best quality on the market.

Flexible pricing policy
In most of our locations we provide flexible packages that allow you to get best price and features ratio.

Unmetered Bandwidth
There are no limitations on data transfer. Focus on your business, don't worry about traffic.

Authentication by user/pass or by IP
Easily authenticate using username and password, or whitelist your IP as an alternative.

Proxy pool growth
We constantly work on expanding our proxy pool to give you the best possible geo coverage with fast speed and low latency.