Proxy Servers for video streaming
Experts often call the streaming as «media of the future». At the same time, popular streaming platforms have already entered the set of well-known digital tools, and the e-sports and video game streaming markets are constantly in the spotlight of the media.
In order not to experience difficulties connecting to streaming platforms in different countries of the world, you need to use a proxy.

937 GB
of data processed within past 24 hours

32% better
than the mobile residential proxy market average

99.9% uptime
allows you to focus on your business goals
Use proxies to unblock streaming services
Every day, millions of viewers watch live TV broadcasts of all kinds of tournaments, games and just chat with idols. Gamers and influencers can earn money by streaming tournaments, cyber competitions, and live broadcasts.
Streaming video proxies allow you to increase the number of viewers around the clock. Unfortunately, the free option of connecting a proxy server does not guarantee either the security or the stability of the connection with the audience and therefore is not suitable for a profitable stream. The only way out of the situation is to buy servers from a seller with good recommendations.
Why you should choose Litport as your proxy service
It's important to use the services of trusted proxy providers such as Litport. Thousands of clients from different countries turn to the company's offers for the following reasons:
Litport has offers for different companies, from small startups to large corporations.
Customers can count on expert support 24/7. Make sure you are communicating with a human, not a robot.
Litport offers high-quality proxies for many business processes. You're guaranteed to achieve your goals.
The offered streaming video proxies are compatible with any software.
You can refuse to use the Litport tariff plans at any time.
You don't need to change the settings to achieve fast IP rotation. The address can change from 30 seconds to several minutes.
Litport has plans for 1 day. They can be used to test the capabilities of streaming video proxies.
Litport servers are located in different countries. This provides excellent 4G / LTE speeds.
Litport does not set limits on the amount of data transferred.
Clients can count on a flexible pricing policy and great offers.
Work with any software and any website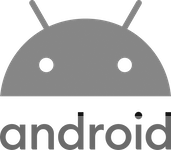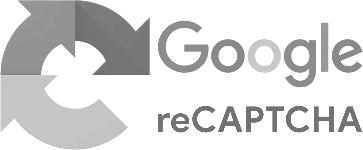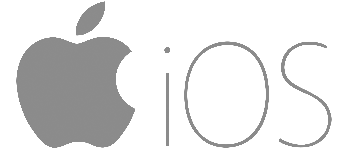 We guarantee work with any software that support HTTP proxies. In case of any issues our support will always help you to set it up.
The benefits of proxy servers for video streaming
Litport offers professional and novice streamers to purchase proxy for round-the-clock video broadcasting. By deciding to buy a streaming video proxy, you will be able to enter any online games and broadcast live without fear of disconnecting the connection or intruding hackers into your workflow.
Using proxy online video streaming has the following advantages:
Proxies support all existing connection protocols, including SOCKS5, which is required for most online games.
Data streams are encrypted, so it will be very difficult for hackers to get any information through such a channel.
By using a proxy to cheat viewers through a bot, you will reduce the risks of getting under administrative sanctions from the site.
Our process is simple and easy.
Get your proxy in 60 seconds.
For most of our proxy packages we have automated system that will create an account and issue a new proxy for you. Typically we process your order under 60 seconds. Yes, this is that easy and fast.
Select proxy package
Make a payment
Get proxy details in your panel and email
Get a proxy in any country for streaming services
In Litport you can buy streaming proxies in different countries of North and South America, Asia, and Europe. Be sure that you will always have access to the streaming resource you are interested in. Contact us — we're ready to discuss cooperation and provide you with high-quality proxies.
Our most popular locations