Proxy Servers for YouTube
YouTube proxies are used to efficiently and quickly promote channels using special programs for boosting subscribers, views, and comments. YouTube is the largest video hosting site, which is regularly visited by hundreds of thousands of users from around the world, so it is not surprising that it has long since turned from an entertainment website to a source of income. Buying a proxy for YouTube to promote your channel is easier and faster than using the "classic" method.

45% faster
than the mobile residential proxy market average

5,000
happy customers from all over the world

99.9% uptime
allows you to focus on your business goals
Use mobile proxies to unblock YouTube
A common problem when working with YouTube video hosting is IP blocking if the administration of the service detects "dishonest" cheating of likes and views using the software. Users who perform such actions run the risk of getting a lifetime ban, which leads to the need to register a new account, loss of time and money.
By purchasing an individual YouTube proxy server, the owners of channels will be able to easily promote their project by increasing the number of comments and views, registering new accounts without limit, and not being afraid of blocking, because it is unrealistic to track activity from a private IP address. Thousands of people use mobile IP addresses. IP rotation occurs every 5-10 minutes.
Why you should choose Litport as your proxy service
Litport is a trusted provider of YouTube proxies. We are ready to offer various solutions for different countries. By contacting Litport, you choose the following benefits:
Fast IP rotation. IP addresses may change every minute to ensure maximum anonymity and geographic coverage.
We can offer plans for 1 day. You will be able to test all the features of Litport quickly.
Using YouTube unblock proxy will allow you to forget about blocking and captchas.
We don't strain our clients with contracts and additional agreements.
The use of modern hardware and software ensures maximum anonymity.
Litport doesn't set any data transfer limits. You can choose both unlimited and pay-per-traffic tariffs.
Work with any software and any website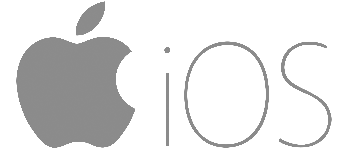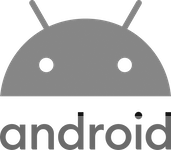 We guarantee work with any software that support HTTP proxies. In case of any issues our support will always help you to set it up.
The benefits of proxy servers for YouTube
Millions of videos of both educational and entertainment topics are collected on YouTube. By purchasing YouTube video proxy, you can watch your favorite channels without restrictions, stay up to date with the latest events. Buying a private IP is a good idea if you want to:
Freely bypass the prohibitions related to restricting the viewing of video content by the decision of the legislation of your state. So, the servers of the USA or European countries will provide access to any YouTube materials.
Visit your favorite portal, regardless of location. Employers and the administration of educational institutions often block access to the resource. With a proxy for YouTube unblock, you will easily get to the site. In this case, it is recommended to buy several IPs for free launching of videos.
Forget about viewing restrictions set at the request of the copyright holder.
Protect personal information from leakage to the maximum, and protect your computer from hacker seizures. Buying a proxy server YouTube is the best solution to keep your anonymity on the Internet.
Using a YouTube proxy server, you will get real pleasure both from promoting your channel and from watching videos in any country in the world.
Our process is simple and easy.
Get your proxy in 60 seconds.
For most of our proxy packages we have automated system that will create an account and issue a new proxy for you. Typically we process your order under 60 seconds. Yes, this is that easy and fast.
Select proxy package
Make a payment
Get proxy details in your panel and email
Get a proxy in any country
Experienced technical support consultants are ready to help you choose the best solution for commercial activities or entertainment on YouTube. Using paid proxies, you are insured against failures and malfunctions — even in the event of unforeseen situations, the problem is promptly eliminated, because all servers are tested before being issued to the buyer.
An important advantage of our proxies for YouTube is the guarantee of anonymity. One IP is issued to one person, this approach favorably distinguishes paid products from public ones.
You can buy proxies for YouTube at Litport. If the product doesn't suit you — exchange it for a new one or return the money within 24 hours from the date of purchase!
Our most popular locations