Mobile proxy servers in Springs, Gauteng
There are 165k Internet users in Springs. Become one of them with our top quality proxy servers.
Leverage our sophisticated technology to get as many residential IPs as possible. No contracts, no commitments.
We use only real sim-card and enterprise grade hardware to get top 4G/LTE speeds. Real engineers in support team.

99.9% uptime
allows you to focus on your business goals

269 GB
of data processed within past 24 hours

335,919 unique IPs
were used by our clients within past 24 hours
Other big cities in South Africa
Work with any software and any website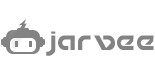 We guarantee work with any software that support HTTP proxies. In case of any issues our support will always help you to set it up.
Biggest ASNs in South Africa
AS37611
Afrihost (Pty) Ltd
437,248 IPs
AS37105
Neology (Pty) Ltd
206,336 IPs
AS36943
GRIDHOST SERVICES (PTY) LTD
139,520 IPs
AS36916
X-DSL Networking Solutions
136,448 IPs
AS36982
University of Cape Town
135,680 IPs
AS22750
BCS Group (BCSNet)
77,824 IPs
AS33762
Rain Networks (Pty) Ltd
76,800 IPs
AS37680
Cool Ideas Service Provider (Pty) Ltd
69,632 IPs
AS328453
Web Africa Networks (Pty) Ltd
66,560 IPs
AS37520
Rhodes University
65,792 IPs
AS37028
First Rand Bank Limited
65,536 IPs
AS12258
Dimension Data (Pty) Ltd - Optinet
54,016 IPs
AS3067
T-Systems South Africa (Proprietary) Limited
25,088 IPs
AS327693
Echotel Pty Ltd
25,088 IPs
AS37542
Iclix (PTY) Ltd
24,576 IPs
AS10798
The Standard Bank of South Africa (Proprietary) Limited
19,968 IPs
AS328114
Comsol Networks (PTY) Ltd
16,640 IPs
AS37239
ICTGlobe Management (Pty) Ltd
14,336 IPs
AS37497
Network Platforms (PTY) LTD
14,336 IPs
AS37276
VOffice Solutions
13,312 IPs
AS37317
AccessGlobal Communication (Pty) Ltd
12,288 IPs
AS328029
Web Telecom Services (PTY) Ltd
12,288 IPs
AS37150
Xnet Internet Services (Pty) Ltd
12,288 IPs
AS26106
Mobifin (Pty) Ltd
12,288 IPs
AS37334
JASCO CONVERGED SOLUTIONS (Pty) Ltd
10,240 IPs
AS328596
Mind the Speed (PTY) Ltd
8,192 IPs
Why litport?
Litport provide private solutions since 2008, and offer public services since 2019. We are here to change the game.

Automated setup
For most of our proxies setup process work automatically, you get your proxy within minutes after the payment.

Custom software
Our website and infrastructure are managed by completely custom software made from the scratch. Designed and engineered by top notch professionals around the world specifically for litport and you.

Fast IP rotation
On most of our plans and proxies your IP will rotate instantly. In some cases it may take up to 20-30 seconds.

Solid foundation
Proxy servers are the foundation to many business processes. We provide the top quality, so you can build safely and fast to succeed in your goals.

Proxy pool growth
We constantly work on expanding our proxy pool to give you the best possible geo coverage with fast speed and low latency.

Scalable solutions
We serve companies at any sizes. From small startups to test an idea to enterprises to serve millions of requests.