Mobile proxy servers in Ica
There are 196k Internet users in Ica. Become one of them with our top quality proxy servers.
Leverage our sophisticated technology to get as many residential IPs as possible. Change IP via API on demand.
We use only real sim-card and enterprise grade hardware to get top 4G/LTE speeds. No contracts, no commitments.

616 GB
of data processed within past 24 hours

99.9% uptime
allows you to focus on your business goals

51,461 unique IPs
were used by our clients within past 24 hours
Work with any software and any website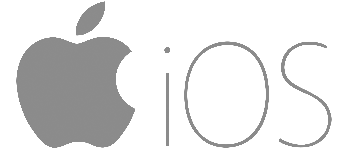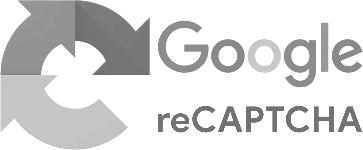 We guarantee work with any software that support HTTP proxies. In case of any issues our support will always help you to set it up.
Biggest ASNs in Peru
AS19180
AMERICATEL PERU S.A.
135,936 IPs
AS3132
Red Cientifica Peruana
98,816 IPs
AS262210
VIETTEL PERÚ S.A.C.
66,560 IPs
AS262253
ECONOCABLE MEDIA SAC
15,616 IPs
AS262182
Media Networks Latin America SAC
5,120 IPs
AS263185
MEDIA COMMERCE PERÚ S.A.C
3,072 IPs
AS270007
MORENO YANOC NEMIAS BERNARDO
1,024 IPs
AS270082
IWAY TELECOM SOCIEDAD ANONIMA CERRADA
1,024 IPs
AS267742
LAZUS PERU S.A.C.
1,024 IPs
AS269862
M & B Soluciones Peru S.A.C. (FASTNET)
1,024 IPs
AS269981
COMPUNETWORK S.A.C.
1,024 IPs
AS269894
CABLE ANDINA S.A.C
1,024 IPs
AS269811
IMPORTACIONES Y EXPORTACIONES C.L.K. S.A.C
512 IPs
AS270037
COMWIFI TELECOMUNICACIONES E.I.R.L
0 IPs
AS266859
ANDRESYSTEM NET S.A.C. (ASYSNET)
0 IPs
AS27702
America Movil Peru S.A.C.
0 IPs
AS270069
TECNO PROYECTOS GLOBALES S.A.C. - TECNOGLO S.A.C.
0 IPs
AS266716
CABLE VIDEO PERU SAC
0 IPs
AS15125
BT LATAM PERU S.A.C.
0 IPs
AS267743
GILAT NETWORKS PERU S.A.
0 IPs
AS263681
IPTP NETWORKS S.A.C.
0 IPs
AS266722
AMITEL PERU TELECOMUNICACIONES SAC
0 IPs
Is it the best proxy provider?
Litport provide private solutions since 2008, and offer public services since 2019. We are here to change the game.
—
Private devices
All of our proxies are completely private and are not public proxies in any form.
—
Fast IP rotation
On most of our plans and proxies your IP will rotate instantly. In some cases it may take up to 20-30 seconds.
—
Multiple ISPs
Most of our locations offer you multiple carriers to get maximum amount of unique mobile IPs in the area.
—
No contracts, no commitments
All our plans are short-term and can be cancelled at any time.
—
Custom software
Our website and infrastructure are managed by completely custom software made from the scratch. Designed and engineered by top notch professionals around the world specifically for litport and you.
—
Sticky IP address
Sticky session is important for testing and many other purposes, we know it. Our rotation settings provide maximum flexibility to get new IP only when you need it.