Mobile proxy servers in Battambang, Battambang Province
There are 108k Internet users in Battambang. Become one of them with our top quality proxy servers.
Leverage our sophisticated technology to get as many residential IPs as possible. No CAPTCHAs, blocks and verifications.
We use only real sim-card and enterprise grade hardware to get top 4G/LTE speeds. Competitive and flexible pricing.

534,734 unique IPs
were used by our clients within past 24 hours

45% faster
than the mobile residential proxy market average

99.9% uptime
allows you to focus on your business goals
Other big cities in Cambodia
Work with any software and any website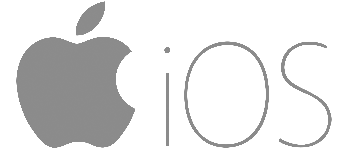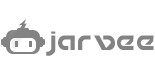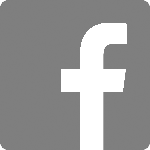 We guarantee work with any software that support HTTP proxies. In case of any issues our support will always help you to set it up.
Biggest ASNs in Cambodia
AS38623
ISP/IXP IN CAMBODIA WITH THE BEST VERVICE IN THERE.
79,872 IPs
AS23673
Cogetel Online, Cambodia, ISP
30,720 IPs
AS38209
CAMINTEL, National Telecommunication Provider, Phnom Penh, Cambodia
7,680 IPs
AS45348
Regency Square, Complex B,
6,912 IPs
AS133070
CAMBODIAN SINGMENG TELEMEDIA CO., LTD
4,608 IPs
AS45498
SMART AXIATA Co., Ltd.
4,352 IPs
AS132730
Maximum Business Information Technology
4,096 IPs
AS134708
KINGTEL COMMUNICATIONS LIMITED
3,072 IPs
AS133378
WiCAM Corporation Ltd.
2,816 IPs
AS7712
Sabay Digital (Cambodia)
2,048 IPs
AS135333
CAMKOM CABLE TV CO, LTD.
2,048 IPs
AS38286
PPCTV broadband service is the first cable and DSL internet in Cambodia
2,048 IPs
AS135286
Star Digital MUDs TV Limited
1,024 IPs
AS137983
Cheetech Information Technology Co., Ltd.
1,024 IPs
AS132098
SATURN HOLDINGS LIMITED
1,024 IPs
AS59318
SINET Fiber One, Cambodia's Fastest Broadband Service.
1,024 IPs
AS132238
CAMHR INFORMATION(CAMBODIA) Co.,LTD
1,024 IPs
AS138340
ESURFING TECHNOLOGY CO.LTD
1,024 IPs
AS137215
M-MEDIA CO., LTD.
1,024 IPs
AS140659
Vonet technology Co., Ltd.
768 IPs
AS139628
Mega Truenet Communication Co., Ltd.
512 IPs
AS139060
CHAOJI SUPER HIGH INTERNET TECHNOLOGY CO., LTD.
512 IPs
AS139844
FIBER NANOTECH (Cambodia) Co.,Ltd
512 IPs
AS137573
Credit Bureau (Cambodia) Co., Ltd
256 IPs
AS133588
Sabay Digital Group
256 IPs
AS137281
DG Communications Co. Ltd.
256 IPs
AS136967
BEE UNION(CAMBODIA) TELECOM., LTD
0 IPs
Is it the best proxy provider?
Litport provide private solutions since 2008, and offer public services since 2019. We are here to change the game.
—
1 day plans
We have plans for just one day. Get it for quick use and testing purposes.
—
Scalable solutions
We serve companies at any sizes. From small startups to test an idea to enterprises to serve millions of requests.
—
Sharing know-how
You do web scraping, ad verification, SEO monitoring? We do that for many years on enterprise level. We know how to solve issues and how top quality proxy should work.
—
Our own infrastructure
We own our devices and have a dedicated team to manage it 24/7/365. This way we can guarantee the best quality on the market.
—
Flexible pricing policy
In most of our locations we provide flexible packages that allow you to get best price and features ratio.
—
Solid foundation
Proxy servers are the foundation to many business processes. We provide the top quality, so you can build safely and fast to succeed in your goals.