Mobile proxy servers in Karaj, Alborz Province
There are 996k Internet users in Karaj. Become one of them with our top quality proxy servers.
Leverage our sophisticated technology to get as many residential IPs as possible. No CAPTCHAs, blocks and verifications.
We use only real sim-card and enterprise grade hardware to get top 4G/LTE speeds. Only legal devices.

5,400
happy customers from all over the world

99.9% uptime
allows you to focus on your business goals

743 GB
of data processed within past 24 hours
Work with any software and any website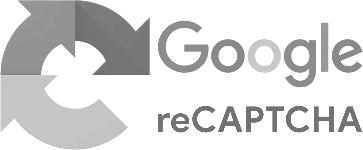 We guarantee work with any software that support HTTP proxies. In case of any issues our support will always help you to set it up.
Biggest ASNs in Iran
AS16322
Pars Online PJS
359,936 IPs
AS51074
GOSTARESH-E-ERTEBATAT-E MABNA COMPANY (Private Joint Stock)
35,840 IPs
AS39074
Sepanta Communication Development Co. Ltd
33,792 IPs
AS42586
IRIB (Islamic Republic of Iran Broadcasting)
33,024 IPs
AS47262
Hamara System Tabriz Engineering Company
25,600 IPs
AS12660
Sharif University Of Technology
25,088 IPs
AS49103
Asr-e Enteghal-e Dadeha Company (Private J.S.)
21,504 IPs
AS44208
Farahoosh Dena PLC
21,504 IPs
AS44375
ASMANFARAZ SEPAHAN ISDP (PJS)
17,408 IPs
AS48431
Bozorg Net-e Aria
17,408 IPs
AS48359
Hesabgar Pardaz Gharb Company (Private Joint Stock)
16,384 IPs
AS201540
Pishgaman Toseeh Fanavari Etelaat Va Ertebatat Jonoub (Joint Stock Company)
16,384 IPs
AS56466
Pars Fonoun Ofogh Information Technology and Communications Company LTD
13,056 IPs
AS44889
Farhang Azma Communications Company LTD
11,776 IPs
AS58142
Samaneh Sama Pishro Persian Communications and Information Development Company PJS
10,240 IPs
AS16200
Raya Sepehr Vira Data Processing Company Ltd.
9,472 IPs
AS43233
Fara Negar Pardaz Noor Khuzestan Co.JSP
8,960 IPs
AS59441
NOAVARAN SHABAKEH SABZ MEHREGAN (Ltd.)
8,448 IPs
AS200645
Gilass Rayaneh Sirjan Co (PJS)
8,192 IPs
AS43343
Arya Sepehr Ettelarasan Tehran PLC
8,192 IPs
AS48608
Mellat Insurance Public Joint Stock Company
8,192 IPs
AS60631
Pars Parva System Co. Ltd.
6,656 IPs
AS49666
Telecommunication Infrastructure Company
6,656 IPs
AS30902
Moasese Gostaresh Etelaat Va Ertebatat Farhangi Neda Rayaneh
6,656 IPs
AS34837
Institute for Research in Fundamental Sciences
6,144 IPs
AS48434
Tebyan-e-Noor Cultural-Artistic Institute
5,376 IPs
AS34078
Azarakhsh Ava-e Ahvaz Co. (Joint Stock Company)
5,120 IPs
AS44090
Enteghal Dadeh Mahan Co. PJSC
4,608 IPs
AS62196
Rayan Ravesh Sena Ltd
4,096 IPs
AS15611
Iranian Research Organization for Science & Technology
4,096 IPs
Is it the best proxy provider?
Litport provide private solutions since 2008, and offer public services since 2019. We are here to change the game.

Satisfaction guarantee
Order any package, give it a test. If it doesn't work for you, we will make 100% refund.
See our ToS for details.

Authentication by user/pass or by IP
Easily authenticate using username and password, or whitelist your IP as an alternative.

Our own infrastructure
We own our devices and have a dedicated team to manage it 24/7/365. This way we can guarantee the best quality on the market.

Rotating proxies
Our rotating proxy network let you get a new IP without any effort, thanks to our advanced proxy rotation. You can get IP from the same location or you can switch to another city, state or even country. All based on your rotation settings.

Top tier hardware
Our infrastructure is based on enterprise-level hardware to provide maximum security, sustainability and uptime.

No blocks, no CAPTCHAs
Run your accounts and requests smoothly and forget about blocks, EV/PVs and CAPTCHAs.