Mobile proxy servers in Sanandaj, Kurdistan Province
There are 244k Internet users in Sanandaj. Become one of them with our top quality proxy servers.
Leverage our sophisticated technology to get as many residential IPs as possible. Satisfaction guarantee, 100% moneyback.
We use only real sim-card and enterprise grade hardware to get top 4G/LTE speeds. Change IP via API on demand.

45% faster
than the mobile residential proxy market average

99.9% uptime
allows you to focus on your business goals

5,400
happy customers from all over the world
Work with any software and any website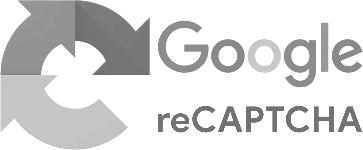 We guarantee work with any software that support HTTP proxies. In case of any issues our support will always help you to set it up.
Biggest ASNs in Iran
AS57218
Rightel Communication Service Company PJS
433,152 IPs
AS39501
Parvaresh Dadeha Co. Private Joint Stock
193,024 IPs
AS49100
Pishgaman Toseeh Ertebatat Company (Private Joint Stock)
171,776 IPs
AS25124
DATAK Internet Engineering, Inc
49,152 IPs
AS42586
IRIB (Islamic Republic of Iran Broadcasting)
33,024 IPs
AS44285
Sefroyek Pardaz Engineering Co. LTD
30,976 IPs
AS29068
University of Tehran Informatics Center
29,696 IPs
AS47262
Hamara System Tabriz Engineering Company
25,600 IPs
AS12660
Sharif University Of Technology
25,088 IPs
AS48944
khalij fars Ettela Resan Company J.S.
22,528 IPs
AS201150
Didehban Net Company PJS
21,504 IPs
AS49103
Asr-e Enteghal-e Dadeha Company (Private J.S.)
21,504 IPs
AS44400
Ertebatat Sabet Parsian Co. PJS
17,152 IPs
AS201540
Pishgaman Toseeh Fanavari Etelaat Va Ertebatat Jonoub (Joint Stock Company)
16,384 IPs
AS50530
Shabdiz Telecom Network PJSC
13,312 IPs
AS56466
Pars Fonoun Ofogh Information Technology and Communications Company LTD
13,056 IPs
AS44889
Farhang Azma Communications Company LTD
11,776 IPs
AS202468
Noyan Abr Arvan Co. ( Private Joint Stock)
11,008 IPs
AS197343
Toloe Rayaneh Loghman Educational and Cultural Co.
10,496 IPs
AS5484
Shabakeh Gostar Shahriyar Co. (Ltd.)
9,216 IPs
AS57563
isfahan university of medical sciences & health services
9,216 IPs
AS56616
Tarahan Shabake Sharif LTD
7,680 IPs
AS64413
Avagostar Sarv Co. Ltd.
6,656 IPs
AS60627
Rayankadeh Apadana Company Ltd
5,888 IPs
AS62250
SINA ATINET Company (Ltd)
5,120 IPs
AS204213
Netmihan Communication Company Ltd
4,864 IPs
AS44090
Enteghal Dadeh Mahan Co. PJSC
4,608 IPs
AS31303
National Iranian Oil Company
4,096 IPs
AS49680
Armaghan Rahe Talaie
4,096 IPs
AS15611
Iranian Research Organization for Science & Technology
4,096 IPs
AS62196
Rayan Ravesh Sena Ltd
4,096 IPs
Why litport?
Litport is designed and managed to provide you highest data quality and guaranteed anonymity.

Anonymous Proxies
All proxies in our system are anonymous. We don't use any extra headers keeping private your original IP and location.

Sticky IP address
Sticky session is important for testing and many other purposes, we know it. Our rotation settings provide maximum flexibility to get new IP only when you need it.

Private devices
All of our proxies are completely private and are not public proxies in any form.

Multiple ISPs
Most of our locations offer you multiple carriers to get maximum amount of unique mobile IPs in the area.

Our own infrastructure
We own our devices and have a dedicated team to manage it 24/7/365. This way we can guarantee the best quality on the market.

No blocks, no CAPTCHAs
Run your accounts and requests smoothly and forget about blocks, EV/PVs and CAPTCHAs.