Mobile proxy servers in Muar, Johor
There are 134k Internet users in Muar. Become one of them with our top quality proxy servers.
Leverage our sophisticated technology to get as many residential IPs as possible. No CAPTCHAs, blocks and verifications.
We use only real sim-card and enterprise grade hardware to get top 4G/LTE speeds. Real engineers in support team.

32% better
than the mobile residential proxy market average

5,300
happy customers from all over the world

99.9% uptime
allows you to focus on your business goals
Other big cities in Malaysia
Work with any software and any website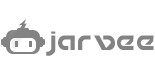 We guarantee work with any software that support HTTP proxies. In case of any issues our support will always help you to set it up.
Biggest ASNs in Malaysia
AS10030
Celcom Axiata Berhad
74,752 IPs
AS139776
Petroliam Nasional Berhad
65,536 IPs
AS10081
DiGi Telecommunications Sdn Bhd
40,960 IPs
AS17971
TM-VADS DC Hosting
28,672 IPs
AS18206
VADS Managed Business Internet Service Provider
24,576 IPs
AS38466
U Mobile Sdn Bhd
21,504 IPs
AS45839
Shinjiru Technology Sdn Bhd
20,992 IPs
AS38199
Macro Lynx Sdn Bhd, Internet Service Provider, Malaysia
14,336 IPs
AS131310
CX2 Computer Exchange
6,400 IPs
AS38278
ORIENT TELECOMS MALAYSIA - Internet and Ethernet Service Provider in Malaysia
6,144 IPs
AS132196
DANAWA RESOURCES SDN BHD
4,864 IPs
AS134809
ViewQwest Sdn. Bhd.
4,352 IPs
AS23736
Coins Global Malaysia
4,096 IPs
AS55706
G1 Enterprise 1 Technology Park Malaysia
3,328 IPs
AS132372
GB Network Solutions Sdn. Bhd.
3,328 IPs
AS132434
M-04-3A, Block M,
3,072 IPs
AS4788
TM Net, Internet Service Provider
2,970 IPs
AS137510
JENEXUS HOLDING SDN BHD
2,560 IPs
AS132850
TS Global Network Sdn. Bhd.
2,304 IPs
AS24090
Universiti Sains Malaysia (USM)
2,048 IPs
AS18227
Clear-Comm Sdn Bhd
2,048 IPs
AS45344
International Islamic University Of Malaysia
2,048 IPs
AS55405
Exa Bytes Network Sdn.Bhd.
1,792 IPs
AS45121
MYKRIS ASIA SDN BHD, NETWORK SERVICE PROVIDER, PENANG
1,792 IPs
AS56109
Everworks IDC Sdn Bhd,
1,280 IPs
AS132354
CELCOM TIMUR (SABAH) SDN BHD
1,280 IPs
AS56092
Suite 20.03 The Gardens South Tower
1,024 IPs
AS24314
University Pendidikan Sultan Idris
1,024 IPs
Is it the best proxy provider?
Litport provide private solutions since 2008, and offer public services since 2019. We are here to change the game.
—
Anonymous Proxies
All proxies in our system are anonymous. We don't use any extra headers keeping private your original IP and location.
—
Authentication by user/pass or by IP
Easily authenticate using username and password, or whitelist your IP as an alternative.
—
Flexible pricing policy
In most of our locations we provide flexible packages that allow you to get best price and features ratio.
—
Solid foundation
Proxy servers are the foundation to many business processes. We provide the top quality, so you can build safely and fast to succeed in your goals.
—
Only legal devices
Our network consists of only legal endpoints which is 100% under our control. We don't use any botnets, malware, or infected IoT devices.
—
Sharing know-how
You do web scraping, ad verification, SEO monitoring? We do that for many years on enterprise level. We know how to solve issues and how top quality proxy should work.