Mobile proxy servers in Shkodër, Shkodër District
There are 109k Internet users in Shkodër. Become one of them with our top quality proxy servers.
Leverage our sophisticated technology to get as many residential IPs as possible. No contracts, no commitments.
We use only real sim-card and enterprise grade hardware to get top 4G/LTE speeds. Competitive and flexible pricing.

99.9% uptime
allows you to focus on your business goals

32% better
than the mobile residential proxy market average

54,493 unique IPs
were used by our clients within past 24 hours
Other big cities in Albania
Work with any software and any website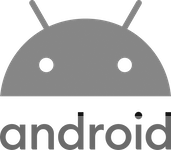 We guarantee work with any software that support HTTP proxies. In case of any issues our support will always help you to set it up.
Biggest ASNs in Albania
AS47394
Albanian Satellite Communications sh.p.k.
34,560 IPs
AS39611
VIVO Communications Sh p k
9,216 IPs
AS198279
Albanian Telecommunications Union SH. P.K.
3,328 IPs
AS56468
MC NETWORKING Sh.p.k.
3,072 IPs
AS57722
N.SH.T ATI-KOS sh.p.k
3,072 IPs
AS60471
Mobitel Communication Sh.p.k
1,536 IPs
AS207047
Raiffeisen Bank Kosovo JSC
1,024 IPs
AS209465
VIG SERVICES SHQIPERI Sh.p.k.
1,024 IPs
AS200045
Zero Gravitet Limited Liabillity Company
1,024 IPs
AS201524
Albania State Police
1,024 IPs
AS209425
Kumanova Cable SH.P.K.
1,024 IPs
AS203063
INTESA SANPAOLO BANK ALBANIA PJSC
1,024 IPs
AS204100
ProCredit Bank Sh.a
768 IPs
AS208734
Muhamet Grajqevci trading as Elsa-Tech
768 IPs
AS212752
Business Strategic Solution SH.P.K
256 IPs
AS42409
Autoriteti i Komunikimeve Elektronike dhe Postare - AKEP
256 IPs
AS213295
itPrishtina SH p.K
256 IPs
AS207385
Credins Bank Sh.A.
256 IPs
AS58166
Credins Bank Sh.A.
256 IPs
AS41439
Mobitel Communication Sh.p.k
0 IPs
AS205140
Qendra Nderuniversitare e Sherbimeve dhe Rrjeti Telematik
0 IPs
AS208400
Roland Delia trading as neWave
0 IPs
Is it the best proxy provider?
Litport provide private solutions since 2008, and offer public services since 2019. We are here to change the game.
—
Solid foundation
Proxy servers are the foundation to many business processes. We provide the top quality, so you can build safely and fast to succeed in your goals.
—
Our own infrastructure
We own our devices and have a dedicated team to manage it 24/7/365. This way we can guarantee the best quality on the market.
—
Shared or private
Our plans will satisfy any needs. Private devices, shared devices and shared pools. Save money and get the best performance.
—
Top tier hardware
Our infrastructure is based on enterprise-level hardware to provide maximum security, sustainability and uptime.
—
HTTP Protocol
Our proxies can work with any software that support HTTP proxies. Need SOCKS5? No worries, just contact us.
—
Satisfaction guarantee
Order any package, give it a test. If it doesn't work for you, we will make 100% refund.
See our ToS for details.