Mobile proxy servers in Dzisna, Vitebsk Region
Become one of Internet users in Dzisna with clean residential IP.
Leverage our sophisticated technology to get as many residential IPs as possible. Satisfaction guarantee, 100% moneyback.
We use only real sim-card and enterprise grade hardware to get top 4G/LTE speeds. No CAPTCHAs, blocks and verifications.

45% faster
than the mobile residential proxy market average

5,400
happy customers from all over the world

99.9% uptime
allows you to focus on your business goals
Other big cities in Belarus
Work with any software and any website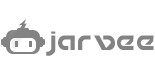 We guarantee work with any software that support HTTP proxies. In case of any issues our support will always help you to set it up.
Biggest ASNs in Belarus
AS25106
Mobile TeleSystems JLLC
241,920 IPs
AS42036
Gomelsky RTSC Garant JSC
40,704 IPs
AS50334
Join stock Grodno Regional Techno Commercial Centre GARANT
9,216 IPs
AS34421
Telecom Media Systems JLLC
7,168 IPs
AS21236
Additional Liability Company Aichyna Plus
3,328 IPs
AS50685
United Networks Ltd.
2,816 IPs
AS209283
ITGLOBALCOM BEL LLC
2,304 IPs
AS57331
Republican Unitary Enterprise Research and Development "Center of Information Resources and Communications"
2,048 IPs
AS56497
Company with additional liability New Technologies
1,792 IPs
AS50593
JSC "Transtelecom"
1,536 IPs
AS50176
Prizma Additional Liability Company
1,280 IPs
AS6697
Republican Unitary Telecommunication Enterprise Beltelecom
1,067 IPs
AS50929
Company with additional Liability "Advanced Technology"
1,024 IPs
AS60744
A.V. Luikov Heat and Mass Transfer Institute of the National Academy of Sciences of Belarus
1,024 IPs
AS60769
Parallelny mir Ltd.
512 IPs
AS202387
Republican Unitary Enterprise Production Association Belorusneft
512 IPs
AS62170
JSC "BPS-Sberbank"
256 IPs
AS51584
ZepterBank Closed joint-stock company
256 IPs
AS48340
Axioma-Service Limited
256 IPs
AS201992
JSC Development Bank of the Republic of Belarus
256 IPs
AS60611
Closed Joint Stock Company "Alfa-Bank"
256 IPs
AS13171
Belarusian State University
256 IPs
AS60655
CJSC Belarusian Potash Company
256 IPs
AS39426
Advanced Chemistry Development Inc.
256 IPs
How litport is different?
Litport provide private solutions since 2008, and offer public services since 2019. We are here to change the game.
—
Custom software
Our website and infrastructure are managed by completely custom software made from the scratch. Designed and engineered by top notch professionals around the world specifically for litport and you.
—
Scalable solutions
We serve companies at any sizes. From small startups to test an idea to enterprises to serve millions of requests.
—
Sharing know-how
You do web scraping, ad verification, SEO monitoring? We do that for many years on enterprise level. We know how to solve issues and how top quality proxy should work.
—
Automated setup
For most of our proxies setup process work automatically, you get your proxy within minutes after the payment.
—
No blocks, no CAPTCHAs
Run your accounts and requests smoothly and forget about blocks, EV/PVs and CAPTCHAs.
—
Unmetered Bandwidth
There are no limitations on data transfer. Focus on your business, don't worry about traffic.