Mobile proxy servers in Krychaw, Mogilev Region
Become one of Internet users in Krychaw with clean residential IP.
Leverage our sophisticated technology to get as many residential IPs as possible. Only legal devices.
We use only real sim-card and enterprise grade hardware to get top 4G/LTE speeds. No contracts, no commitments.

99.9% uptime
allows you to focus on your business goals

45% faster
than the mobile residential proxy market average

992,082 unique IPs
were used by our clients within past 24 hours
Other big cities in Belarus
Work with any software and any website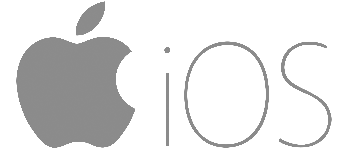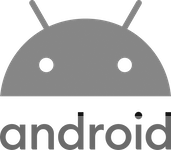 We guarantee work with any software that support HTTP proxies. In case of any issues our support will always help you to set it up.
Biggest ASNs in Belarus
AS25106
Mobile TeleSystems JLLC
241,920 IPs
AS20852
Unitary enterprise A1
7,936 IPs
AS60330
Belarusian Cloud Technologies JLLC
7,168 IPs
AS21236
Additional Liability Company Aichyna Plus
3,328 IPs
AS50685
United Networks Ltd.
2,816 IPs
AS209283
ITGLOBALCOM BEL LLC
2,304 IPs
AS50593
JSC "Transtelecom"
1,536 IPs
AS50929
Company with additional Liability "Advanced Technology"
1,024 IPs
AS60280
Republican Unitary Enterprise National Traffic Exchange Center
1,024 IPs
AS60769
Parallelny mir Ltd.
512 IPs
AS44272
Pinskiy internet Provider Limited
512 IPs
AS51276
Limited Responsibility Society KomProektServis
512 IPs
AS50205
Banking and Financial Network JSC
256 IPs
AS206047
JSC Mozyr oil refinery
256 IPs
AS62197
CJSC VTB Bank (Belarus)
256 IPs
AS61235
Complementary liability company TUT and TAM Logistics
256 IPs
AS35668
Municipal Unitary Enterprise "Information Technologies Center Minsk City Executive Committee"
256 IPs
AS51584
ZepterBank Closed joint-stock company
256 IPs
AS50934
Belarussian National Technical University
256 IPs
AS60857
TV-Com Join Limited Company
256 IPs
AS56742
Belorussian-Russian Belgazprombank Joint Stock
256 IPs
AS201992
JSC Development Bank of the Republic of Belarus
256 IPs
AS57192
Private Production Unitary Enterprise Sphera TV
256 IPs
AS28737
Mobile Service Ltd.
256 IPs
Why litport?
Litport provide private solutions since 2008, and offer public services since 2019. We are here to change the game.

Proxy pool growth
We constantly work on expanding our proxy pool to give you the best possible geo coverage with fast speed and low latency.

Shared or private
Our plans will satisfy any needs. Private devices, shared devices and shared pools. Save money and get the best performance.

Only legal devices
Our network consists of only legal endpoints which is 100% under our control. We don't use any botnets, malware, or infected IoT devices.

Rotating proxies
Our rotating proxy network let you get a new IP without any effort, thanks to our advanced proxy rotation. You can get IP from the same location or you can switch to another city, state or even country. All based on your rotation settings.

Anonymous Proxies
All proxies in our system are anonymous. We don't use any extra headers keeping private your original IP and location.

No contracts, no commitments
All our plans are short-term and can be cancelled at any time.