Mobile proxy servers in Mahilyow, Mogilev Region
There are 258k Internet users in Mahilyow. Become one of them with our top quality proxy servers.
Leverage our sophisticated technology to get as many residential IPs as possible. Competitive and flexible pricing.
We use only real sim-card and enterprise grade hardware to get top 4G/LTE speeds. No CAPTCHAs, blocks and verifications.

5,100
happy customers from all over the world

99.9% uptime
allows you to focus on your business goals

788,666 unique IPs
were used by our clients within past 24 hours
Other big cities in Belarus
Work with any software and any website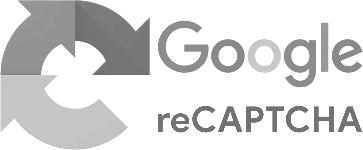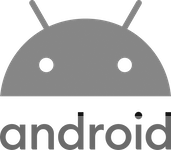 We guarantee work with any software that support HTTP proxies. In case of any issues our support will always help you to set it up.
Biggest ASNs in Belarus
AS12406
Business Network Ltd
20,480 IPs
AS21236
Additional Liability Company Aichyna Plus
3,328 IPs
AS202090
Aktivnie Tehnologii LLC
3,072 IPs
AS50155
Grodno Information Networks, Ltd.
3,072 IPs
AS57331
Republican Unitary Enterprise Research and Development "Center of Information Resources and Communications"
2,048 IPs
AS50294
Private services Unitary Enterprise Vash Internet
1,280 IPs
AS50176
Prizma Additional Liability Company
1,280 IPs
AS5498
Institution Central Information and Analytical Center at the Ministry of Education of Belarus
1,024 IPs
AS50929
Company with additional Liability "Advanced Technology"
1,024 IPs
AS44272
Pinskiy internet Provider Limited
512 IPs
AS202324
Konstanta-Brest Ltd , Belarus ISP company
512 IPs
AS51584
ZepterBank Closed joint-stock company
256 IPs
AS56742
Belorussian-Russian Belgazprombank Joint Stock
256 IPs
AS199561
Republican Unitary Enterprise 'Minsk Tractor Plant'
256 IPs
AS62208
Liner Limited Liability Company
256 IPs
AS60611
Closed Joint Stock Company "Alfa-Bank"
256 IPs
AS48340
Axioma-Service Limited
256 IPs
AS57135
Open joint-stock company "Naftan"
256 IPs
AS28737
Mobile Service Ltd.
256 IPs
AS61235
Complementary liability company TUT and TAM Logistics
256 IPs
AS210153
LLC Synesis Stratus
256 IPs
AS62351
Municipal unitary company Novopolotsk city "Novopolotsk cable television "Vector"
256 IPs
AS50205
Banking and Financial Network JSC
256 IPs
AS39426
Advanced Chemistry Development Inc.
256 IPs
AS49526
Joint-stock company "Minsk Transit Bank"
256 IPs
AS62170
JSC "BPS-Sberbank"
256 IPs
Is it the best proxy provider?
Litport provide private solutions since 2008, and offer public services since 2019. We are here to change the game.
—
Competitive pricing
We offer not only best prices among our competitors, but most flexible and advanced plans. Private devices, shared devices and shared pools.
—
100% ethical and legal
No virus-infected computers, hacked phones and IoT. Our services are based on official contracts with mobile carriers around the world.
—
Multiple ISPs
Most of our locations offer you multiple carriers to get maximum amount of unique mobile IPs in the area.
—
Anonymous Proxies
All proxies in our system are anonymous. We don't use any extra headers keeping private your original IP and location.
—
Private devices
All of our proxies are completely private and are not public proxies in any form.
—
Sticky IP address
Sticky session is important for testing and many other purposes, we know it. Our rotation settings provide maximum flexibility to get new IP only when you need it.