Mobile proxy servers in Myshkavichy, Mogilev Region
Become one of Internet users in Myshkavichy with clean residential IP.
Leverage our sophisticated technology to get as many residential IPs as possible. Real engineers in support team.
We use only real sim-card and enterprise grade hardware to get top 4G/LTE speeds. Change IP via API on demand.

754 GB
of data processed within past 24 hours

45% faster
than the mobile residential proxy market average

320,204 unique IPs
were used by our clients within past 24 hours
Other big cities in Belarus
Work with any software and any website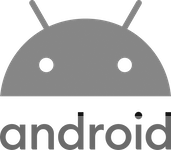 We guarantee work with any software that support HTTP proxies. In case of any issues our support will always help you to set it up.
Biggest ASNs in Belarus
AS42772
Unitary enterprise A1
191,232 IPs
AS20852
Unitary enterprise A1
7,936 IPs
AS34421
Telecom Media Systems JLLC
7,168 IPs
AS60330
Belarusian Cloud Technologies JLLC
7,168 IPs
AS21274
State Scientific Enterprise 'United Institute of Informatics Problems of National Academy of Sciences of Belarus' (UIIP NASB)
6,144 IPs
AS50685
United Networks Ltd.
2,816 IPs
AS33973
Epam Systems FLLC
1,536 IPs
AS50294
Private services Unitary Enterprise Vash Internet
1,280 IPs
AS49243
The state institution The Main Economic Office of the Administrative Affairs Office of the President of the Republic of Belarus
1,024 IPs
AS59861
Unitary Services Enterprise Urban Network System
768 IPs
AS202387
Republican Unitary Enterprise Production Association Belorusneft
512 IPs
AS50205
Banking and Financial Network JSC
256 IPs
AS28737
Mobile Service Ltd.
256 IPs
AS51584
ZepterBank Closed joint-stock company
256 IPs
AS35668
Municipal Unitary Enterprise "Information Technologies Center Minsk City Executive Committee"
256 IPs
AS206047
JSC Mozyr oil refinery
256 IPs
AS48340
Axioma-Service Limited
256 IPs
AS199561
Republican Unitary Enterprise 'Minsk Tractor Plant'
256 IPs
AS13171
Belarusian State University
256 IPs
AS57192
Private Production Unitary Enterprise Sphera TV
256 IPs
AS44218
China Telecom Europe Ltd.
256 IPs
AS62197
CJSC VTB Bank (Belarus)
256 IPs
Why litport?
Litport is designed and managed to provide you highest data quality and guaranteed anonymity.

Authentication by user/pass or by IP
Easily authenticate using username and password, or whitelist your IP as an alternative.

Competitive pricing
We offer not only best prices among our competitors, but most flexible and advanced plans. Private devices, shared devices and shared pools.

Automated setup
For most of our proxies setup process work automatically, you get your proxy within minutes after the payment.
Wanna try best proxy solution? It is fast and easy.