Mobile proxy servers in Kohtla-Järve, Ida-Viru County
There are 32k Internet users in Kohtla-Järve. Become one of them with our top quality proxy servers.
Leverage our sophisticated technology to get as many residential IPs as possible. Fast IP rotation.
We use only real sim-card and enterprise grade hardware to get top 4G/LTE speeds. No CAPTCHAs, blocks and verifications.

99.9% uptime
allows you to focus on your business goals

981 GB
of data processed within past 24 hours

45% faster
than the mobile residential proxy market average
Other big cities in Estonia
Work with any software and any website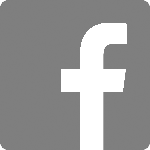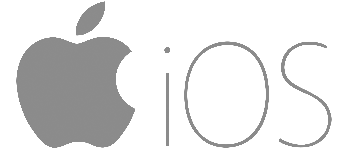 We guarantee work with any software that support HTTP proxies. In case of any issues our support will always help you to set it up.
Biggest ASNs in Estonia
AS13272
Elisa Teleteenused AS
115,712 IPs
AS8240
Information System Authority
17,408 IPs
AS57201
Estonian Defence Forces
4,096 IPs
AS202376
Arvid Logicum OU
2,304 IPs
AS47736
IT and Development Center of Ministry of Interior, Estonia
2,048 IPs
AS206844
State Infocommunication Foundation
1,792 IPs
AS202759
OU Web Hosting Solutions
1,792 IPs
AS197060
IP Konekeskuste OY
1,280 IPs
AS39556
PIN Hosting Europe GmbH
1,024 IPs
AS35577
Gheorghiu Enterprises OU
1,024 IPs
AS209842
CybExer Technologies OU
1,024 IPs
AS202280
SkandiNetworks OU
1,024 IPs
AS207254
AS Postimees Grupp
768 IPs
AS56822
Universal Telecom Experts S.L
512 IPs
AS42016
AS Tallinna Lennujaam
512 IPs
AS205346
Estonian Air Navigation Services AS
512 IPs
Is it the best proxy provider?
Litport is designed and managed to provide you highest data quality and guaranteed anonymity.
—
Private devices
All of our proxies are completely private and are not public proxies in any form.
—
Real support
We don't use robots to reply on your messages. Your question will be solved by top quality engineers of our support team. We also offer support via Skype, Telegram and email.
—
Flexible pricing policy
In most of our locations we provide flexible packages that allow you to get best price and features ratio.
—
Rotating proxies
Our rotating proxy network let you get a new IP without any effort, thanks to our advanced proxy rotation. You can get IP from the same location or you can switch to another city, state or even country. All based on your rotation settings.
—
1 day plans
We have plans for just one day. Get it for quick use and testing purposes.
—
Solid foundation
Proxy servers are the foundation to many business processes. We provide the top quality, so you can build safely and fast to succeed in your goals.