Mobile proxy servers in Münster, Bavaria
There are 189k Internet users in Münster. Become one of them with our top quality proxy servers.
Leverage our sophisticated technology to get as many residential IPs as possible. Fast IP rotation.
We use only real sim-card and enterprise grade hardware to get top 4G/LTE speeds. Change IP via API on demand.

32% better
than the mobile residential proxy market average

766 GB
of data processed within past 24 hours

4,800
happy customers from all over the world
Other big cities in Germany
Work with any software and any website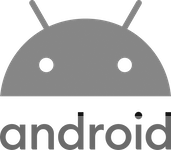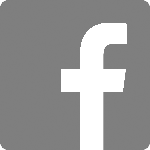 We guarantee work with any software that support HTTP proxies. In case of any issues our support will always help you to set it up.
Biggest ASNs in Germany
AS8422
NetCologne Gesellschaft fur Telekommunikation mbH
559,616 IPs
AS15854
EntServ Deutschland GmbH
394,496 IPs
AS2857
Johannes Gutenberg-Universitaet Mainz
332,288 IPs
AS8972
Host Europe GmbH
325,888 IPs
AS6659
PlusServer GmbH
261,376 IPs
AS34878
Karlsruhe Institute of Technology
200,704 IPs
AS20773
Host Europe GmbH
163,328 IPs
AS25394
MK Netzdienste GmbH & Co. KG
155,136 IPs
AS8365
Man-da.de GmbH
140,544 IPs
AS12897
ENTEGA Medianet GmbH
135,680 IPs
AS41289
Deutscher Wetterdienst
131,072 IPs
AS13101
ennit server GmbH
118,784 IPs
AS34086
T-Systems International GmbH
114,944 IPs
AS28753
Leaseweb Deutschland GmbH
85,760 IPs
AS8820
TAL.DE Klaus Internet Service GmbH
83,712 IPs
AS29259
IABG Teleport GmbH
82,944 IPs
AS15499
Computacenter Management GmbH trading as Computacenter AG & Co.oHG
81,920 IPs
AS24989
Equinix (Germany) GmbH
71,168 IPs
AS48484
IGN electronics GmbH
70,656 IPs
AS34549
meerfarbig GmbH & Co. KG
70,400 IPs
AS9175
circ IT GmbH & Co KG
68,864 IPs
AS42366
TerraTransit AG
68,096 IPs
AS48951
Telekom Deutschland GmbH
67,328 IPs
AS199578
Technische Universitaet Kaiserslautern
66,816 IPs
AS12355
HeLi NET Telekommunication GmbH & Co.
66,560 IPs
AS24679
Hostway Deutschland GmbH
66,304 IPs
AS209781
BASF Digital Solutions GmbH
66,304 IPs
How litport is different?
Litport is designed and managed to provide you highest data quality and guaranteed anonymity.

No blocks, no CAPTCHAs
Run your accounts and requests smoothly and forget about blocks, EV/PVs and CAPTCHAs.

Only legal devices
Our network consists of only legal endpoints which is 100% under our control. We don't use any botnets, malware, or infected IoT devices.

Top tier hardware
Our infrastructure is based on enterprise-level hardware to provide maximum security, sustainability and uptime.

HTTP Protocol
Our proxies can work with any software that support HTTP proxies. Need SOCKS5? No worries, just contact us.

Automated setup
For most of our proxies setup process work automatically, you get your proxy within minutes after the payment.

Custom software
Our website and infrastructure are managed by completely custom software made from the scratch. Designed and engineered by top notch professionals around the world specifically for litport and you.