Mobile proxy servers in Villa d'Asolo, Veneto
Become one of Internet users in Villa d'Asolo with clean residential IP.
Leverage our sophisticated technology to get as many residential IPs as possible. Only legal devices.
We use only real sim-card and enterprise grade hardware to get top 4G/LTE speeds. Change IP via API on demand.

45% faster
than the mobile residential proxy market average

382 GB
of data processed within past 24 hours

4,500
happy customers from all over the world
Other big cities in Italy
Work with any software and any website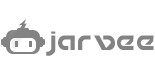 We guarantee work with any software that support HTTP proxies. In case of any issues our support will always help you to set it up.
Biggest ASNs in Italy
AS210278
Sky Italia srl
918,528 IPs
AS20746
Telecom Italia S.p.A.
118,016 IPs
AS6882
Regione Toscana
73,728 IPs
AS28929
ASDASD srl a socio unico
71,424 IPs
AS48135
Leonardo S.p.A.
67,584 IPs
AS5535
Food And Agriculture Organization of the United Nations
66,304 IPs
AS5609
Telecom Italia S.p.A.
65,536 IPs
AS21056
Welcome Italia S.p.A
64,000 IPs
AS5382
PLANET SERVICE SRL
32,768 IPs
AS203489
Cloudfire s.r.l.
32,000 IPs
AS51580
TIME-NET S.R.L.
26,880 IPs
AS25002
A2A Smart City S.P.A
24,064 IPs
AS8816
Metrolink S.R.L.
22,784 IPs
AS48544
Tecnotel Servizi Tecnologici srl
22,272 IPs
AS3269
Telecom Italia S.p.A.
19,540 IPs
AS48500
Irpinia Net-Com SRL
17,920 IPs
AS20912
Giuliano Claudio Peritore trading as Panservice s.a.s. di Cuseo Fabrizio & C.
16,384 IPs
AS29438
Momax Network S.r.l.
16,384 IPs
AS47408
Mandarin S.p.A.
16,384 IPs
AS201333
Naquadria S.R.L.
13,824 IPs
Why litport?
Litport provide private solutions since 2008, and offer public services since 2019. We are here to change the game.
—
Automated setup
For most of our proxies setup process work automatically, you get your proxy within minutes after the payment.
—
Unmetered Bandwidth
There are no limitations on data transfer. Focus on your business, don't worry about traffic.
—
HTTP Protocol
Our proxies can work with any software that support HTTP proxies. Need SOCKS5? No worries, just contact us.
—
Competitive pricing
We offer not only best prices among our competitors, but most flexible and advanced plans. Private devices, shared devices and shared pools.
—
Real support
We don't use robots to reply on your messages. Your question will be solved by top quality engineers of our support team. We also offer support via Skype, Telegram and email.
—
Servers distribution
Our servers are located in different countries to provide you minimum ping to your proxy and get you maximum 4G/LTE speed.